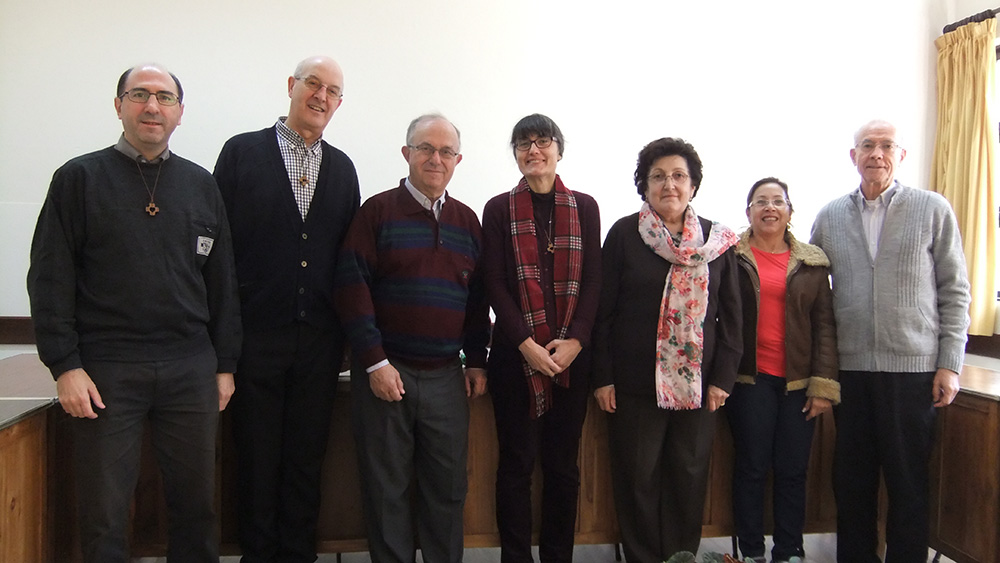 From November 11-15 the "l'Istituto Missionario Sagrado Coração" (Institute of the Missionaries of the Sacred Heart) gathered together in Coimbra, Portugal, for an intense and beautiful meeting of the intercontinental and European group coordinators of the Dehonian Family and a celebration of the Dehonian Family of Portugal.
On Friday, November 11, after a visit to Fatima to see the place of the three shepherd children, members of the two groups arrived at the Coimbra community.
Saturday, November 12, was dedicated to the meeting of the enlarged coordinating European Dehonian Family and the intercontinental group. A significant exchange of experiences and ideas about the Dehonian Family in Europe took place in preparation for the meeting in Rome in May, 2017.
Sunday, November 13, was the celebration of the Dehonian Family in the context of the 50th anniversary celebrations of the SCJ province and the 70th anniversary of the SCJ presence in Portugal. In the morning there was a meeting of the representatives of the local SCJ family with European and intercontinental coordinators. There were presentations and a sharing of knowledge to promote a sense of family.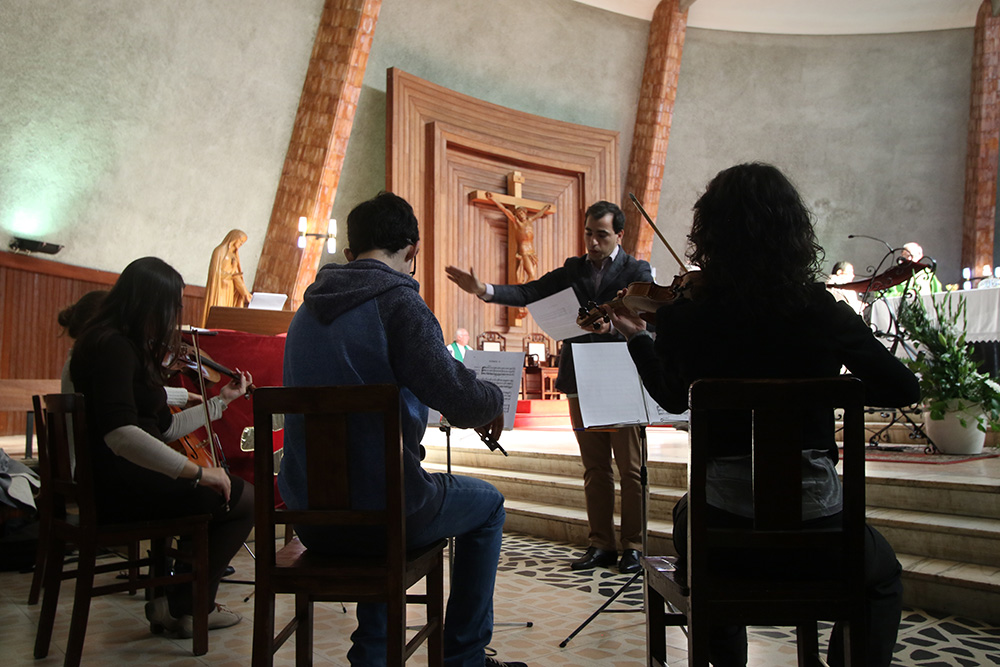 For the celebration of the Eucharist, members of the Dehonian Family, relatives, neighbors and friends came together. It was presided over by Fr. José Agostinho, provincial superior. Former members, religious, and seminarians, along with their families, took care of the music for the celebration.
The lunch was at the seminary with about 150 people. Former students of "Missionario Padre Dehon" (Porto) prepared and served a tasty meal. "Fado Norte" presented an artistic and cultural tone.
On November 14-15 there was the meeting of the intercontinental coordination group to prepare for the meeting in Rome in May, 2017.
We thank all those who contributed to and participated in these gatherings, but above all, we thank God for the success of these events that mark a new step in the Dehonian Family.