---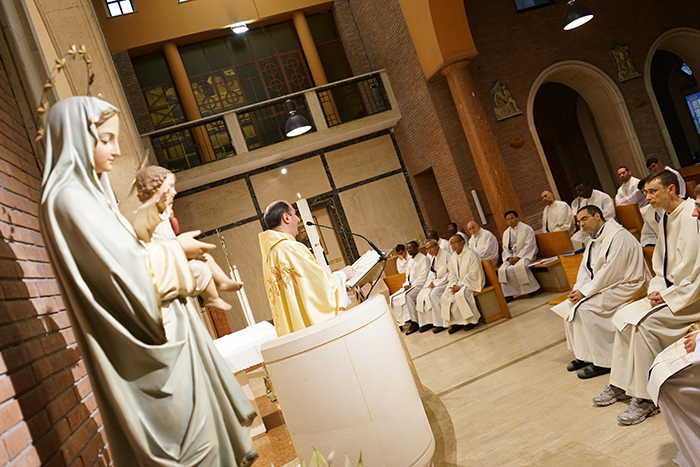 For the community in Rome, today, April 28, was marked as a festive time to remember the 25th anniversary of priesthood of Fr. Artur Sanecki, SCJ. He was ordained in 1991 at the parish church of Stadniki (POL) with seven other confreres: Fr. Andrzej Kietla, Fr. Piotr Kuszman, Fr. Jacek Łukasiewicz, Fr. Tadeusz Magierowski, Fr. Jan Podobiński, Fr. Piotr Surdel and Fr. Zdzisław Śmiertka.
 Listen to the memories of fr. Artur Sanecki SCJ (Italian)
To remember an important moment such as this is an opportunity for everyone to revisit a little of his own history and return to everyday life with a light tone. We all need rituals so that we do not lose the sense of being part of a project. The ritual at the curia with collaborators united us for a moment of sharing in festive toasts before dinner. In the evening, the ritual was manifested in the Eucharistic celebration, lived in the sharing of the Word; those gathered were measurably moved.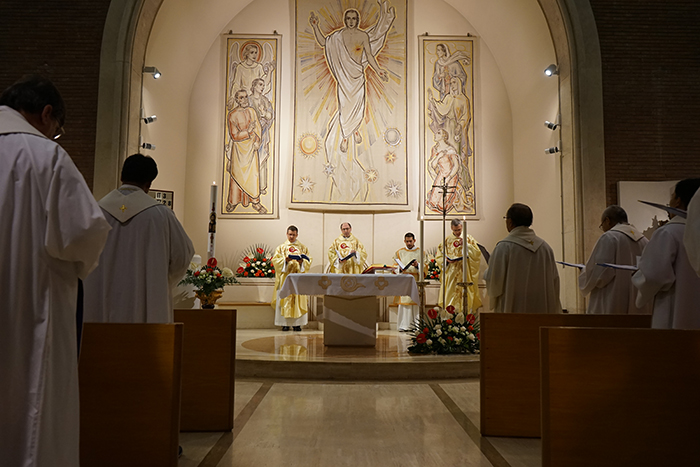 In his homily Fr. Artur expressed his admiration for people who are able to say much in few words. The Gospel revealed precisely this concreteness in the expression of four values: obedience, perseverance, joy and Christian love. These are the aspects in the life of the disciple that unite us and are essential in order to make a Christian life real and constructive.
 Listen to the thanks of fr. Heiner Wilmer SCJ (Italian)