In this time of new modes of communication – especially by young people who are the most open to technology and new socialization experiments – we share two beautiful initiatives undertaken by the Dehonian provinces of Spain and Portugal.
Starting with the season of Advent, of preparation for the celebration of the coming of Christ among us, the websites of the provinces of Spain and Portugal dedicated to the youth and university apostolates, have concrete examples of how the Spanish and Portuguese Dehonians try to involve young people, using their own ways of communicating, bringing them closer to a path of spiritual and religious growth.
The Spanish Province, for example, presents an Advent calendar, defined as a "Time of Yes", which gives daily suggestions to consciously follow the road that leads us to say "Yes", to prepare for the coming of Jesus among us.
The Portuguese Province also proposes a preparation path, suggesting food for thought for the various days of Advent and inviting everyone to do the same, choosing a daily passage from the Bible that accompanies the person throughout the day, and on which, in the evening, one can reflect on alone or with others.
These are beautiful initiatives which not only give life to a form of apostolate that may be new to many, but are appealing and in step with the needs of the young, and can be used in other areas of the congregation to make it and its initiatives available to others.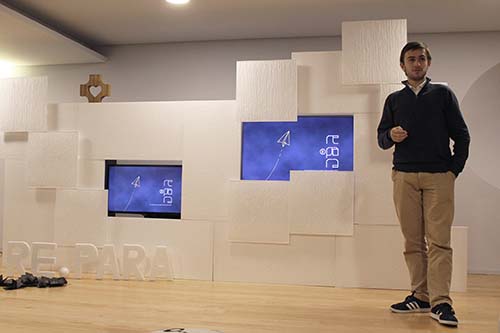 We invite you to visit these websites and Facebook pages to learn more, and –– why not! –– to adapt these ideas for your own use.