07 February 2017
07 Feb 2017
Angola: We have our first Dehonian Priest from Angola
"You're a second Christ, receive his genetic code!" With these very significant words Msgr. Joaquim Ferreira Lopes, Bishop of Viana (Angola) not only encouraged the new priest, the newly ordained, but all of the Dehonians present.
Fr. João Mateus José Bartolomeu, SCJ, was ordained last Sunday (February 5) in the parish community of Our Lady of the Rosary in Viana. He is the first Dehonian from Angola to be ordained.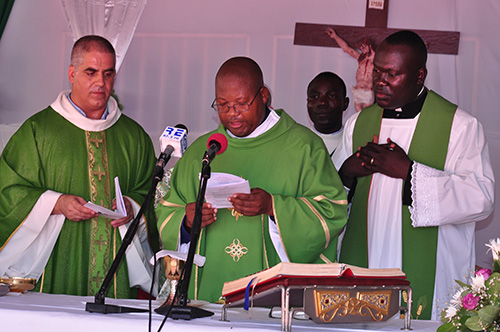 Bishop Joaquim, who has served in the diocese for the past ten years, knows the work of the Dehonians and appreciates the charism of Fr. Dehon. "You are called to be good shepherds according to the Heart of Jesus. Today you need to be priests from the heart, to the heart. This is the inheritance given to you by your founder," he said.
The celebration was followed by a fraternal gathering with Dehonian missionaries and friends and family of the new priest, Fr. João.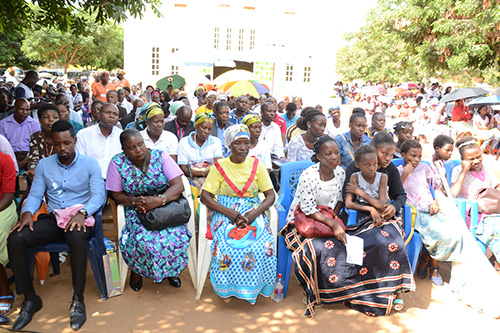 The superior of the Angola District, Fr. Domingos Pestana, SCJ, is very aware of the importance of benefactors, who, over 13 years, have helped in the formation of Dehonian seminarians in Angola. He expressed special thanks to benefactors from Portugal, Italy, Mozambique and Cameroon.
"Continue to pray for this mission, and from here we will continue to pray for you," said Fr. Domingos. "May the Heart of Jesus shine down on all of you with his blessing."