---
Meet, share, express ideas and opinions, listen to the experiences of others, work on common projects and reflect on congregational events. These were the activities of the annual Provincial Assembly of Argentina, which took place February 5-9.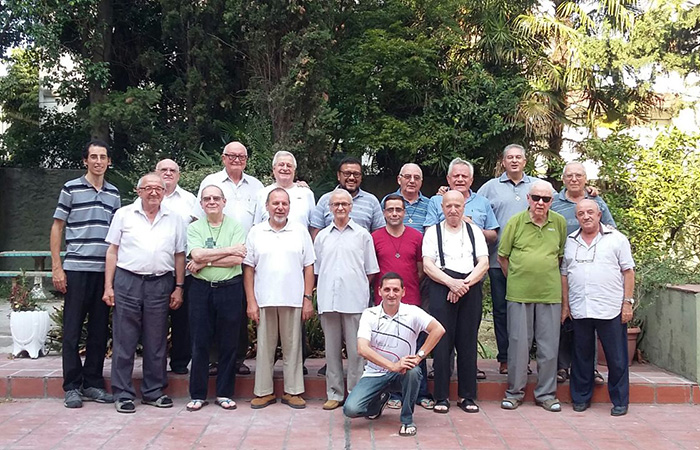 Monsignor Virginio Bressanelli, former superior general and now bishop emeritus of the diocese of Neunquén, was among the guests of the assembly, together with Fr. Ubirajara Salazar, missionary of the BSP Province, and Fathers Rino Venturin and Mario Lovato, respectively of the missions of Uruguay and Paraguay.
After an initial day dedicated to a spiritual retreat preached by Msgr. Bressanelli, the working days of the assembly saw the participants address several topics. An evaluation was made of the work carried out during the past year, with the intention of giving due importance to ongoing formation, as it is foreseen in the Provincial Apostolic Project. There was a deepening of the conclusions that emerged from the Theological Seminar held in Indonesia on charism and devotions, the result of the work of various confreres in the various Dehonian entities. Also, the theme of the recent Dehonian Studies Week in Brazil – "Theology of the People" – was an important point in the work of the Assembly.
Among the themes that concluded the work of the assembly were the role and service of superiors and the animators of the communities, the Mission Statement of the congregation, and the celebration of the 40th anniversary of the Dehonian Youth Missions that will take place in August.
These were five intense days, which were a sign of vitality, enthusiasm, and a desire to act. These are all aspects that cannot fail to ensure not only a future, but above all a GOOD future for the Congregation.