Better administration in view of the common good
"Managing our assets well is more than just saving and avoiding waste." This is how the General Treasurer, Fr. Luca Zottoli, began the meeting of the Dehonian Treasurers of the congregation taking place this week (May 1-5) at the Villa Aurelia Congress Center in Rome. Participating in the meeting are 23 entity treasurers along with members of the General Finance Commission.
"The financial aspect of our lives cannot be lived at a distance, as if it were a matter reserved for specialists," said the General Treasurer. "It's something that impact all of us." According to Fr. Heiner Wilmer, Superior General, finance in religious life represents the thermometer of our loyalty to the Gospel. He also indicated the five elements of the economic policy of the congregation: the development office that allows us to find funds outside of the congregation's patrimony; new presences that can grow the congregation; the ability of self-restraint; enhanced organization of the benefactors' (development) office; and the establishment of a retirement and health fund for our elder confreres.
The true wealth of the congregation is not its resources, but its people. So, the best investment is in ongoing formation. For this reason, a training course for future treasurers is planned for 2018.
The participants listened to the presentation of Ms. Stefania Cametti, who has extensive experience in international projects and currently collaborates with the general administration in the implementation of a pilot project in a hospital in Albania. "It is very important to collaborate with local governments to ensure the continuity of the project once the funding is exhausted," she said.
Mr. Rocco Conte, a member of the NGO "Laici Terzo Mondo" (a lay organization founded by the Dehonians), shared how a project works. It is necessary to emphasize the restricted nature of the funds; funds dedicated to a project can only be used for that project. The value of a project is measured by its continuity over time.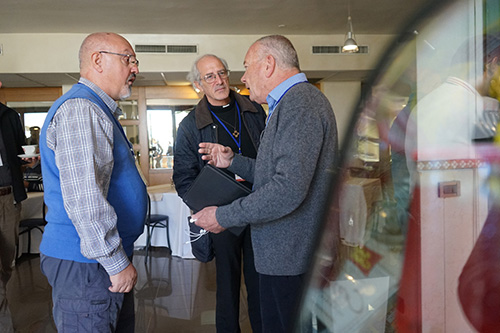 In an afternoon workshop participants tried to imagine a sustainable project using the criteria provided by the morning speakers.
An important moment in the day was the presentation by the General Treasurer. He spoke about how we obtain resources outside of our patrimony and how we can appropriately administer our existing resources. Topics covered: the budget, access criteria for the General Aid Fund, Mass stipends, the establishment of a policy regarding family aid, alternative investments, and the common house fund. A treasurer who wants to live the Gospel must have knowledge and respect of labor laws and tax laws in his own country.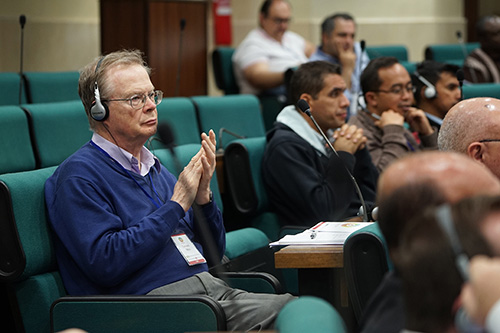 Participants were given the opportunity to learn about two specific realities in Poland (the "Talent" initiative) and the pilot project in Albania.