---
The first Dehonian Communicators Meeting of the Brazil-Recife Province took place May 5-6, 2018. "We believe in union," was the theme, and thus work began on a proposal for a network of collaborators to better communicate the Dehonians and their work in the northeastern region of Brazil.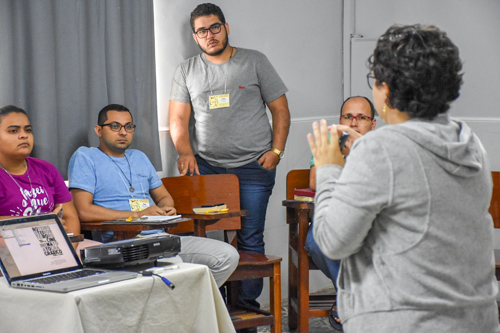 On Saturday there was a reflection by Fr. José Valdinã, SCJ, which looked at the vision of the Church's Magisterium on communication and the current realities that involve news and false statements, the so-called fake news. Then, Fr. Rodrigo Arruda, SCJ, presented the latest guidelines of the General Curia regarding the theme and the nature of the network of collaborators. In addition, he presented the "Mission Statement" of the Congregation, indicating the clarity of our vision: to love with open hearts and minds. Also in the morning, Br. Vando Marques, SCJ, proposed a reflection based on the survey done regarding our presence in the digital world.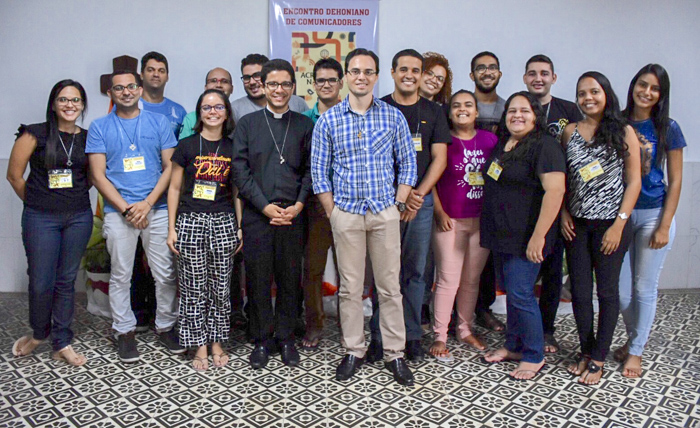 Two important contributions from area professionals were essential to the meeting. On Saturday afternoon, Prof. Cecília Almeida shared information on the production of content, marketing, relevance and planning needed in these digital platforms. On Sunday morning, Arline Lins, of the communications firm Rede Globo Nordeste, gave practical suggestions connected to the ecclesial sphere in this world of communication.
Undoubtedly, the exchange of experiences and the sharing among the participants will help to enhance Dehonian communication in northeast Brazil so that the Dehonians can be a bearer of the love of the Kingdom of Christ in souls and in society, as was the hope of our founder, Father Leo John Dehon.