---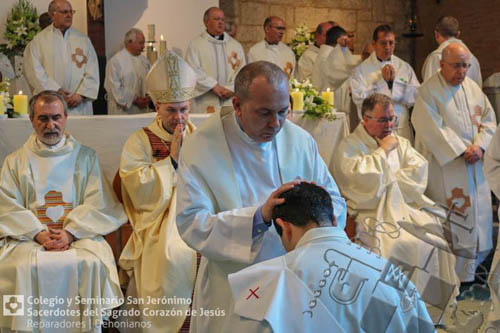 On April 14th the Spanish Province celebrated the priestly ordination of Antonio García Rogado, in the chapel of the San Geronimo College-Seminary, in Alba de Tormes, in the presence of Msgr. Raúl Berzosa, bishop of Ciudade Rodrigo.
Antonio first professed with the Dehonians in 2007, and in 2016, his Dehonian journey saw another important moment with his diaconate ordination. He was ordained a deacon by Msgr. José Ornelas Carvalho, former superior general of our congregation for 12 years and now bishop of the diocese of Setúbal, in Portugal.
Antonio completed his studies in Theology and earned a degree in Advertising and Public Relations. He serves at the Collegio-Seminario of San Geronimo in Alba de Tormes, where he will continue as a priest.
"The Dehonians have impressed upon my life a way of being and acting. My thanks go to them for the opportunity for growth and development that I had as a person", said Fr. Antonio on the day of his ordination.
During his homily at his first Mass on April 15, he expressed his gratitude towards those who have always helped him, supported and accompanied him on his journey of growth.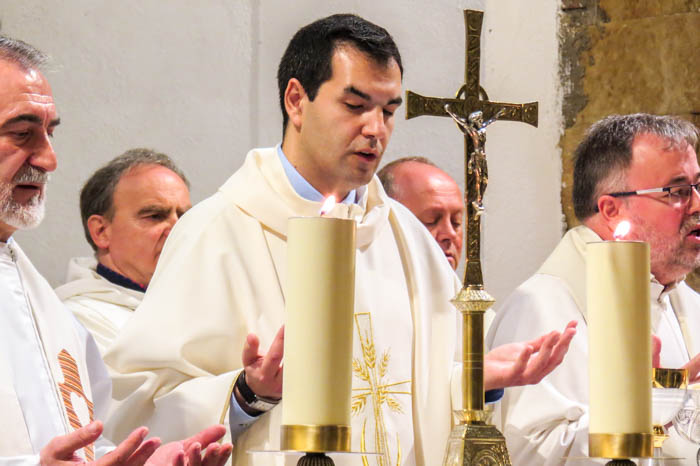 The first Eucharist was celebrated in the parish church of Villoria, his childhood parish and a place where his family continues to live. The provincial superior of Spain, Fr. José Luis Munilla, and Fr. Valentín Pérez Flores, local superior and Novice Master in Alba de Tormes, were among those present at the Mass.