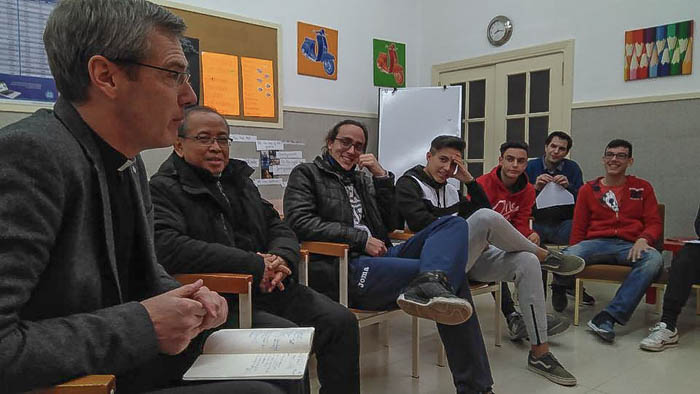 During the past week – March 19-25, 2018 – Fr. Heiner Wilmer, Superior General, and Fr. Paulus Sugino, General Councilor, visited the religious and communities of the Spanish Province. The purpose of this visit was to encourage the religious life of the Priests of the Sacred Heart of Jesus through real knowledge of the activities and the pastoral missions that the Dehonians carry out in Spain.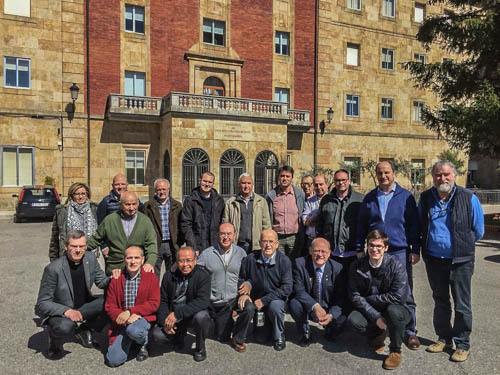 It was a visit full of enthusiasm; which we welcome as a family that is guided by its pastor in his charism, identity and mission. Frs. Heiner and Sugino went to the communities and met with the religious from the various houses scattered throughout the peninsula.
Everyone enjoyed their presence and the time they spent listening to us about our realities. We offer sincere thanks for their commitment to be present in these days with the Spanish confreres and for having indicated the lines to follow to continue to animate those to whom our mission is addressed.
They found a province alive and restless with the signs of the times and with great challenges to face. We are here to serve the Kingdom of the Heart of Jesus that shines through in the men and women of our time, beginning with the most needy.
It was a visit that made us feel even more like a Congregation and members of a living Church, in which we feel rich in our charism.