---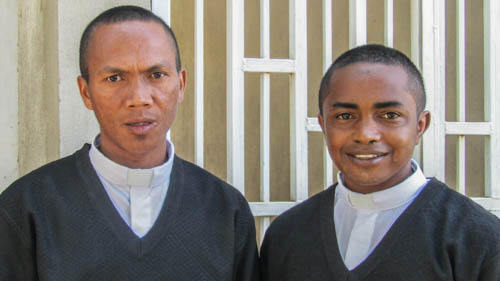 In Antsirabe (Madagascar) on Friday, September 14, two Dehonians made their perpetual profession in the Congregation: Denis Marco Randriamanatena and Mahenintsoa Rakotomanandafy. Their perpetual profession is a testimony of life, a desire to identify oneself according to the call of Christ in the religious life of our congregation.
The celebration was enriched with the presence of the members of the African Theological Commission, and with the chairperson of the International Theological Commission, Fr. Artur Sanecki. They were in Madagascar for a meeting.
With reference to the reading of this day in which we celebrated the glorious cross, the regional superior affirmed that religious consecration, for some, is considered an oddity. The concept of religious life lived in poverty, chastity and obedience remains, in common thought, as a folly for those who do not understand its value and beauty because according to this concept, man was created to live in total freedom to chase all that he deems appropriate and that wealth and glory should not be sacrificed in his life.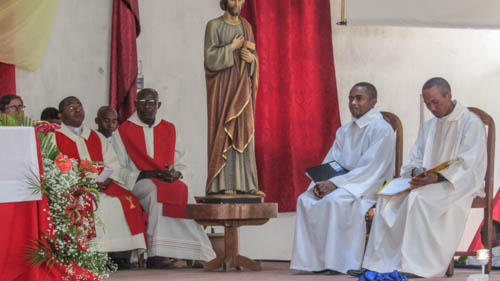 With their perpetual profession, Denis Marco and Mahenintsoa invite us to live with them with God in his passion. But we cannot do this without listening to the Holy Spirit every day, He who guides us and enlightens us. This Spirit of God reveals to us the inestimable value of the Love lived in Christ at the service of humanity.
On Saturday, September 15, was the annual pilgrimage of the diocese of Antsirabe. We have three new deacons in the Region of Madagascar. In our prayer we ask that they maintain their availability and spirit of service in their pastoral commitment.