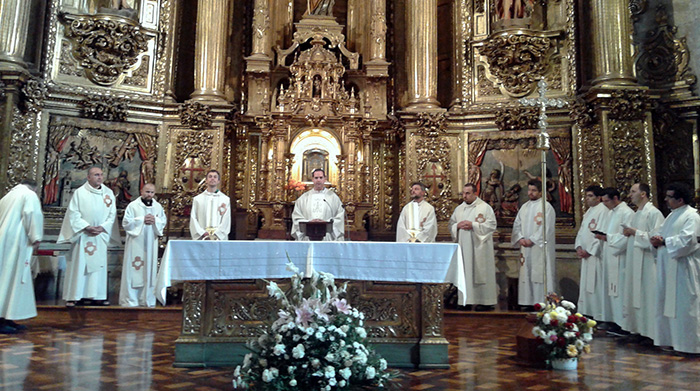 Meeting of the European delegates for youth ministry, vocations, and volunteer missionaries.
From October 3-7 a meeting of the European delegates for youth ministry, vocations and volunteer missionaries took place in the religious community of Puente la Reina (Navarra, Spain). At the meeting they assessed the latest joint activities that have taken place: the International Dehonian Youth Gathering during World Youth Day in Poland; actions to be taken in the next few years (European Meeting of Young Dehonians, vocation week, volunteer missionaries).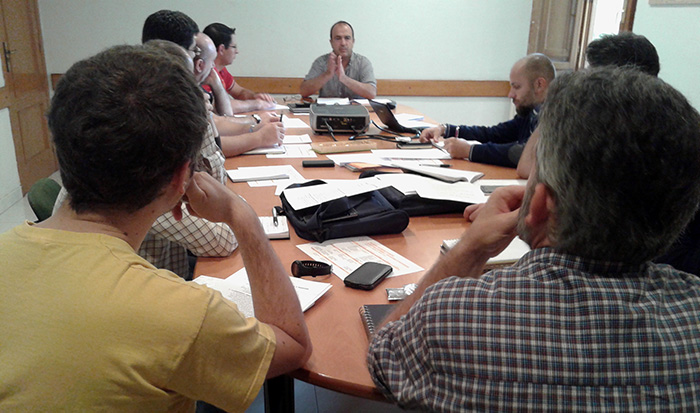 Apart from work, there was the opportunity to learn about the culture and art of the area. A pilgrimage was made to the birthplace of San Francisco Javier (Javier, Navarra) where the Eucharist was celebrated. There was time for formation on the theme of "Evangelization, youth and mission" with the diocesan delegate for Catechesis of the diocese of Pamplona, Fr. Francisco Javier Ahechu. They shared in community moments of prayer, especially Eucharistic Adoration, which takes place every day in our church of the Crucifix, also open to pilgrims who do the Camino de Santiago. In this church there is also the tomb of Blessed Juan Maria de la Cruz, SCJ.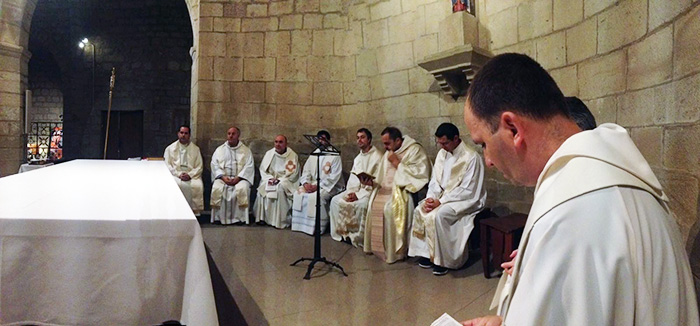 At the meeting were delegates of the youth/vocation and missionary volunteers of the Dehonians of Poland, Germany, Spain, Portugal, Northern Italy and Southern Italy.