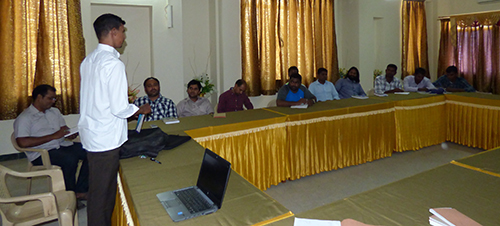 The treasurers meeting with Fr. Luca, the General Treasurer, was held March 14, 2017, at the Archdiocesan Pastoral Center in Chennai. All of the community treasurers and the district treasurer were present for the meeting which began at 9:30 a.m. with a prayer and words of welcome from Fr. Michael Benedict.
The session began with a brief introduction of each participant. Fr. Luca emphasised the need to be responsible, prudent and courageous in both saving and investing money. He invited the treasurers to think creatively and make self-sufficiency a priority. Self-sufficiency is an urgent need of the District considering the decreasing sources of income at the international level of the Congregation. Fr. Luca had a PowerPoint presentation on the program of the General Treasurer's office for the coming years which is categorized as Marks of Mercy in Formation, Marks of Mercy with the Poor, and Marks of Mercy in Evangelization. The presentation ended with a number of questions and clarifications from the participants.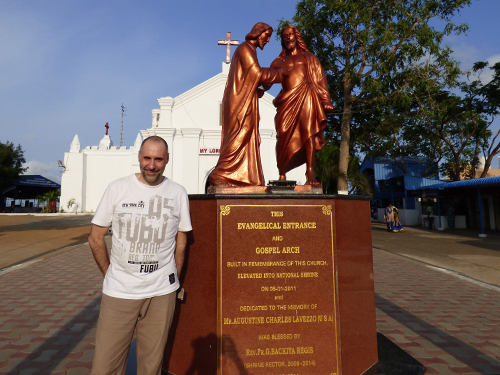 The second part of the meeting was a presentation by the District Treasurer which included reminders, corrections, and requests of the local treasurers for effective financial management. The final section of the gathering involved sharing concerns regarding financial matters in the communities and in the District.
The meeting ended with words of thanksgiving from Fr. Ravindra. The participants had a lunch at the Marina Hotel as a part of the celebration of Founder's Day.