---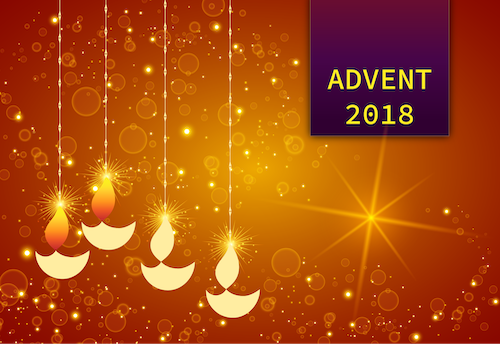 Paul makes a joyful declaration that gives new meaning to the journey of advent:
a. We are not new: "He who has begun this good work in you will bring it to fulfillment".
b. There is a purpose: that our love will continue to grow more and more; this signifies 'to see the salvation of God'.
c. We have a purpose: "Prepare the way of the Lord, straighten his path".
d. Two needs emerge: growing in discernment and sensitivity for appreciating His values.
How does one increase discernment and sensitivity? Perhaps:
1. Learning to watch:
a. clearly in the direction of mystery: "look towards the east"
b. searching for a face: "see your children"
2. Looking with feet on the ground, with certainty: In the year 2018, in the regime [of country], governor [of region], Pope Francis, bishop [of diocese] … and "John, son of Zachariah, in the desert".
3. Living actively in one's own existence:
a. lower the mountains of pride and stubbornness
b. fill the ravines of your laziness which leaves everything for tomorrow instead of directing one's steps along the difficult road.
c. walk with certainty
4. Seeing clearly that only in justice is there peace, only in mercy is there glory:
a. we sometimes know how to build justice, but the lack of peace around us shows we are not truly a just people.
b. we know that we are only in glory when we freely feel respect, attention, being well-liked, but above all, when one feels forgiveness, acceptance of their efforts to grow, to change, to be more sensitive, walking towards the depths of life, of what really matters.
It seems we are unable to do any of these things alone: a child has to teach us. Nobis datus, nobis natus …