---

A canonical visit took place in the Moldavian SCJ District from September 14 -18, 2017. Fr. Heiner Wilmer, SCJ, together with Fr. Artur Sanecki, SCJ, visited almost all the communities and parishes operated by the SCJs in the country. Every confrere had the chance to talk individually with the general. At the end of the visit there was time for a meeting with the whole SCJ district community in our new house in Tiraspol.
September 16, the feast of the Exaltation of the Holy Cross, during a parish feast in Bendery, Fr. Wilmer concelebrated the Mass, presided by bishop of Chisinau, Msgr. Anton Cosa.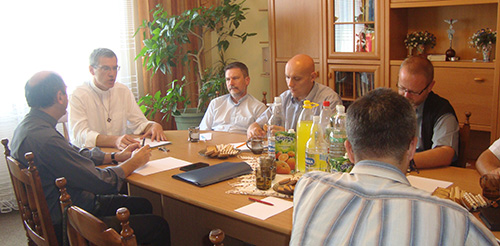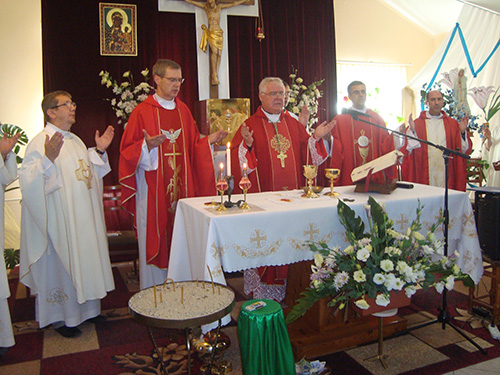 In all of Transnistria, in a little land between Moldova and Ukraine, there are no other Catholic priests than the SCJs. Thanks to their apostolic, formative and social service, the Church in Transnistria was able to be restored after the time of communism. After more than 25 years of their presence in the country, it is possible to see with gratitude many apostolic and social projects already well developed and recognized in local society.