---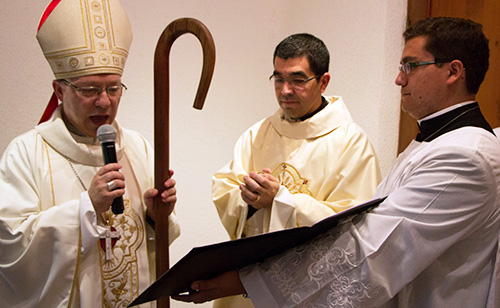 The auxiliary bishop of Santiago, Monsignor Fernando Ramos, presided over the installation Eucharist of Fr. Johnny Li as pastor of the church of San José Patrono de la Iglesia in the area of Cordillera on Saturday, March 18.

The Congregation of the Priests of the Sacred Heart of Jesus –– Dehonianos –– added a new mission to its works: the church of San José Patrono de la Iglesia, located in the community of La Reina and belonging to the Cordillera Zone of the Archdiocese of Santiago. This new challenge taken by the Chilean Province responds to the call made by the metropolitan church that appealed to the Dehonians to continue to carry the message of the Lord in that place.
Parishioners participated in the Mass along with our religious and communities. In addition, the rites of installation took place with Fr. Johnny Li Mesías, provincial superior of the Dehonians in Chile and now the pastor of the parish.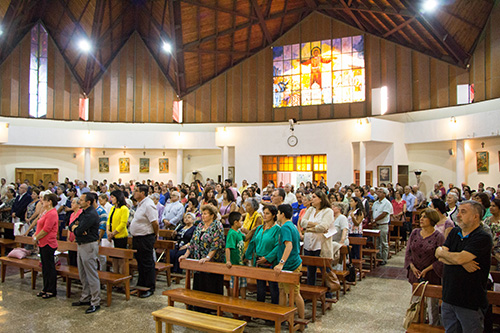 Bishop Ramos had fraternal words for the Chilean Province for always having an open heart to the service of the Church and helping those who need it most. "We are grateful to the Dehonians and today receive them in this new place which they will undoubtedly pursue with great intensity," he said.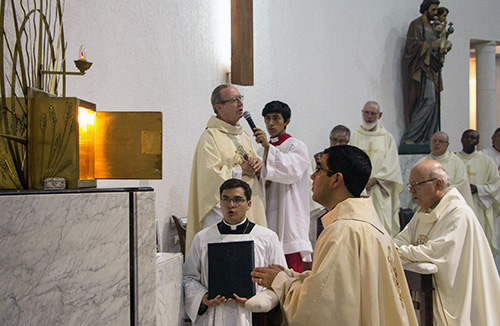 Echoing these words, Fr. Johnny said that he was grateful for the affection and patience with which the community of St. Joseph gave him from the beginning. "As Jesus said, I am in the midst of you as one who serves," said Fr. Johnny.