In the last days of May, 2016, Fr. Artur Sanecki, SCJ, the general councilor responsible for Europe, visited Transnistria, the part of Moldova where our SCJ confreres have worked for more than 20 years. It was a good opportunity to meet every SCJ present in the area, to have community meetings, and to get to know better the many social and formation projects developed by District of Moldova.
The District of Moldova depends on the Polish Province. Confreres from Poland began work in this area of Eastern Europe in 1990. After some years the first local vocations have developed. Right now there are nine SCJ working there: five of them come from Poland but four were born in Moldavia. Also, three other SCJs from Moldova currently work in other parts of the Congregation: in Belorussia, Poland and Germany. It is interesting to know that actually all Catholic priests in Transnistria are SCJs.
Currently as a Congregation we are working in five places. Mostly, the SCJs are in larger towns, like the capital Tiraspol (about 130.000 people), Bendery or Rybnica. But there are some smaller places too where SCJs serve Catholic communities, like Raszkow and Swoboda-Raszkow.
The current social situation is very difficult so our confreres must pay special attention to these issues. Besides apostolic work in parishes, they run several medical and caritas centers, offer free hot meals to children, and organize senior citizen centers close to parishes.
One of the larger challenges is in regards to youth. The district operates three student houses and several formation centers for youth and children. SCJs in Transnistria try to offer young people a better start in their lives. For example, in Tiraspol, at the already well-known social center for children called "Pietruszka", 25 children live in good, healthy conditions and 40 others come every day to receive educational and even humanitarian assistance. Investing in the formation and development of men and women in this country is one of the most significant tasks of the Church here as the growing number of volunteers present in different groups clearly shows.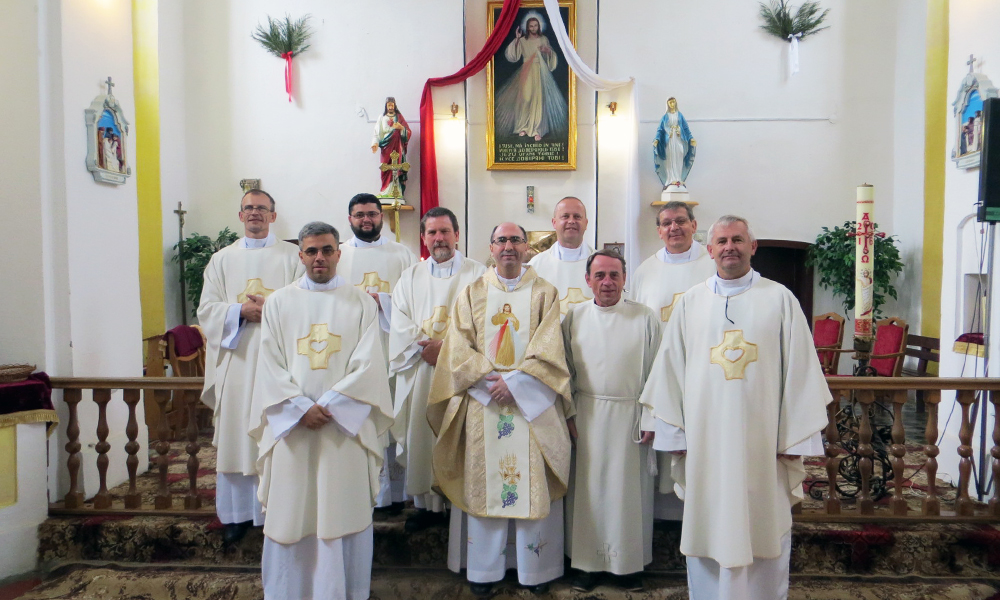 For the last 25 years our presence as a Congregation in this country has brought many significant fruits for the Church and for society. As some of our SCJ confreres emphasize, in Transnistria it is possible to see in a clear way that a large part of our common Dehonian mission is to build "a new world": to contribute to and support positive structures and relations, to literally "build" society and the Church itself. This has been possible thanks to the SCJs' work here and the constant support from other SCJ entities, especially POL, GER and GBI. Our SCJ confreres in Moldova and the people who collaborate with them are full of energy and plans for the future. During Fr. Artur's visit they expressed several times their feeling of being a part of the mission of the whole Congregation.
It is a strong invitation to keep our SCJs who are in Moldova –– and their work –– at the forefront of our minds – and surely in our prayers.