---

Dehonians of the Indonesian Province recently completed their extraordinary chapter, which was held September 10-13, 2017, in Palembang, South Sumatra. Fr. Alexander Sapta, SCJ, the Provincial Superior, said that this extraordinary chapter was important because it gave an opportunity to discuss and decide specific matters of significance to the life of the Province. In particular, the chapter would establish a new Provincial Directory.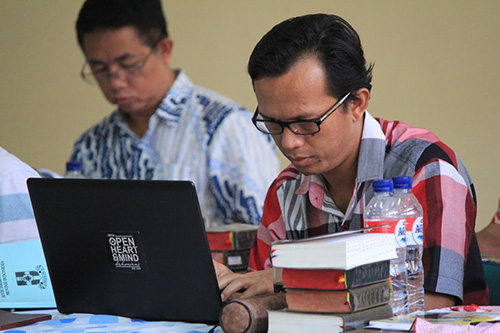 The Dehonians of the Indonesian Province have used the previous Provincial Directory for 27 years. The dynamics of the Indonesian Province –– which has more than 200 members –– and some new understandings of canon law, demand an updated Provincial Directory. Using certain hermeneutical approaches and judicial suggestions, a board of advisers led by Fr. Paul Purba, SCJ, worked hard to complete the basic materials and preparations for this extraordinary chapter.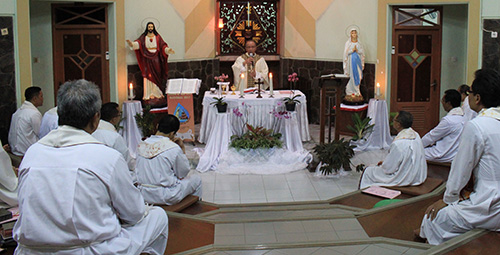 "We tried to engage all members of this chapter in research, in study and debate, in prayer and reflection. We realize that this serious work will help this developing province both on the personal and communal level," said Fr. Paul Purba, SCJ.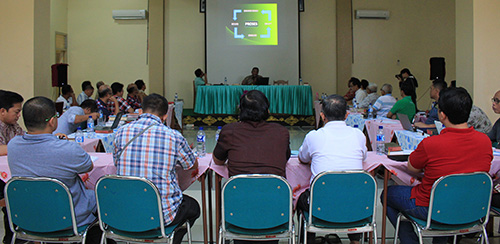 After four days of prayer, study and discernment, the members of the chapter passed the draft of the new Provincial Directory. This draft will be sent to our General Administration to be further studied and approved. With great enthusiasm and optimism, all Dehonians of Indonesian Province of Indonesia are waiting to welcome the final fruit of this extraordinary chapter.