---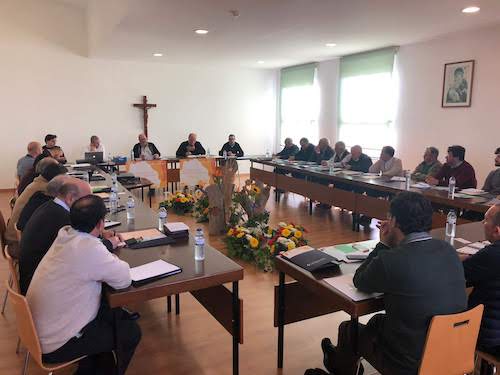 Considering the need to listen to different opinions and proposals on the future of the Portuguese Province, members of the province held an extraordinary chapter. From Sunday, 5 April, we met at the Alfragide Seminary. There were 25 chapter delegates and three guests: Father José Luis Munilla, provincial superior, of the Spanish Province and his provincial secretary, Father Jesus Valdezate Soto, and I, representing the General Council.
There were many topics that filled the agenda for the week.
We reviewed our mission in all areas: vocations, youth and university ministry, formation, parishes, missionary and volunteer activities, communication and, of course, the spiritual dimension. Why an extraordinary chapter?
Father José Agostinho, Provincial Superior of the Portuguese Province explained:
"This extraordinary Provincial Chapter was born from the need felt by a large majority of the province to reflect on the mission of the province, to review the apostolic project of the province and its apostolic priorities, and to review the patrimony that we have at our disposal".
We ask God to enlighten us and to accompany us in the important decisions from this Chapter.