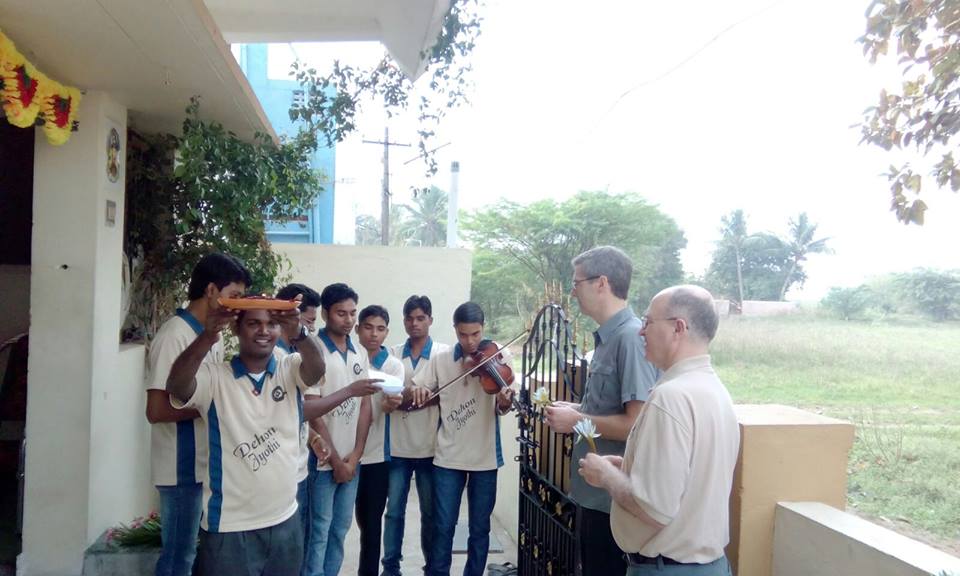 We are very glad to welcome our general superior, Fr. Heiner Wilmer and our General councillor, Fr. Stephen Huffstette to India. On 23rd of January both of them visited our Dehon Jyothi community in Avadi. Seven of the brothers together with Fr. Vimala Thyagarajan and Fr. Antony Alex welcomed both of them with garland. They sang welcoming song with music which was very beautiful and melodious.
Soon after the arrival, Father General presided the Eucharist. During the homily Father General spoke about King David. He said that "King David was the one who received the mercy of God more than the other kings in-spite of all his weakness and struggles."
After the Holy Eucharist both of them joined with our district administration for the council meeting. They spent the whole day attending the council meeting of the Indian district. After our council meeting there was a cultural program conducted by the community of Dehon Jyothi. All the brothers exposed their talents and gifts during this cultural program. After the cultural program, we all had delicious meal together. Soon after the meal, we proceeded to our District house for the stay.
We thank our Dehon Jyothi community for the wonderful preparations during their visit.