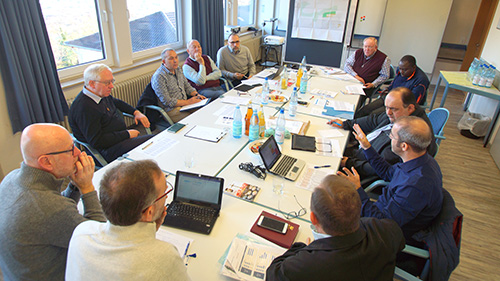 From November 20-24, the General Finance Commission (GFC) is meeting in Neustadt (Germany). All members of the commission are present with the exception of Fr. Alexander Sapta (INA) who is in Rome at the Major Superiors Colloquium.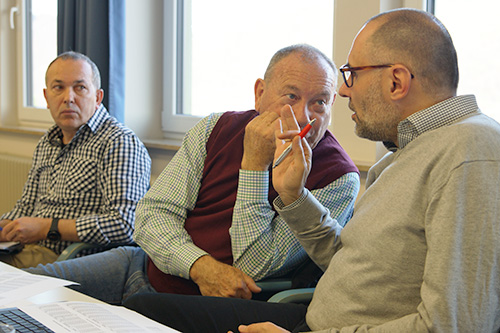 Many topics are on the agenda, such as the creation of a clear economic policy for the congregation, solidarity between the entities, and the continued need to find funding sources for the activities of the congregation.
In regard to solidarity between entities, the focus will be on the General Aid Fund (FAG in Italian), which needs clear regulation and criteria for access, distribution and input. A set of guidelines is to be created, and if approved by the General Council, could be used on an experimental basis by the congregation.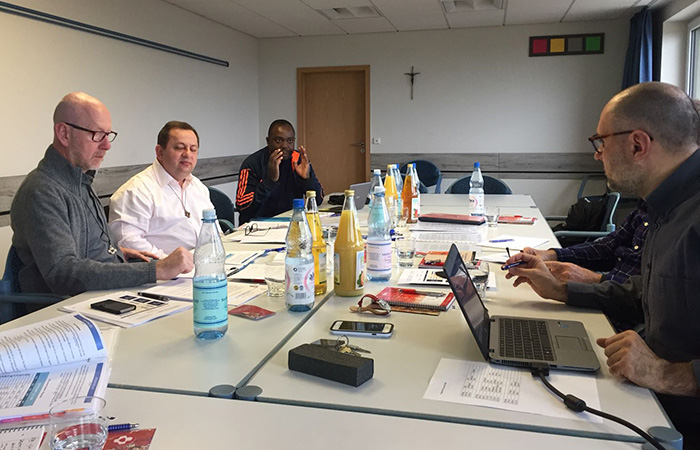 During the GFC meeting there will also be moments for information sharing about the activities of the congregation in regard to finances, reports of the visits made by the general treasurer to the entities, the formation course for treasurers, the limits of financial competence, and other issues, as well as time with the German Provincial Council.
It is an intense week of work for the GFC in a field that must always receive the utmost of attention since it is fundamental to the development of the congregation. The role of the commission can be summed up as the work of formation and information-sharing on the various congregational realities of economic and financial concerns.