---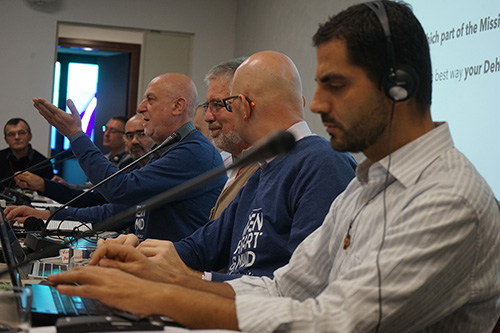 On the last day of the week with the novice masters and postulancy directors members of the general curia discussed their areas of responsibility. Fr. Radek Warenda, director of communications, presented the Mission Statement of the Congregation. The motto that marks our vision is "Love with open heart and mind." This is an effective synthesis but it needs to be deepened in the entities and in the formation programs so that it can truly be Dehonian.
The same applies to the "mission," which is characterized by the words "Your Kingdom Come." If we want to be effective we must be incisive and timely. This work must begin in formation and continue throughout the life of a Dehonian. It is an action to which the General Council wants to give voice, a way of knowing what is going on.
Fr. José Carlos Briñon, postulator, gave a brief presentation on some of the aspects of Fr. Andre Prévot, noting the importance of illuminating confreres who have been a significant part of the Dehonian journey. Capturing the biographical dimension is an important aspect of formation in which the wealth of experience and wisdom can be known.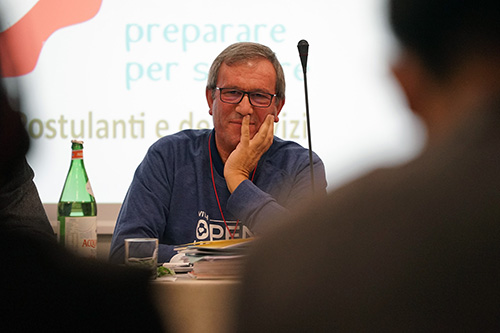 In the same line of reference was a presentation on www.dehondocs.org by Fr. Stefan Tertünte, director of the Centro Studi Dehoniani (Dehon Study Center). The collected material lends itself to rich use. It is true that most of the materials are in French, which is a challenge for those who do not know the language. However, there are many contributions translated from Dehoniana that are offered in a wide variety of languages including Spanish, Portuguese, English and Italian. It is important to visit the site to learn how it can be used.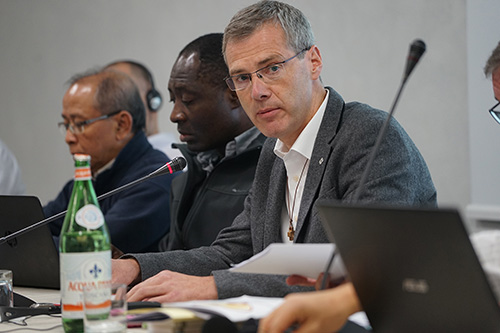 On the part of the general bursar, concerns were raised about how it is increasingly important to create of a sense of responsibility in the management of goods. The path is not easy, especially for those who are called to educate and share methods that require new ways of thinking.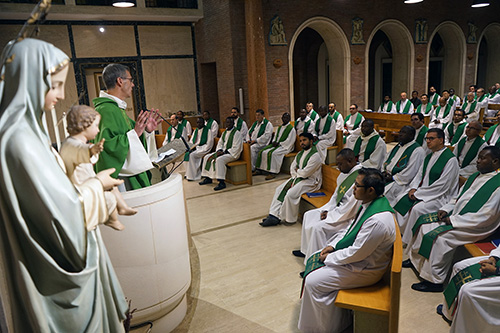 In conclusion, Fr. General recalled that the formation of young people to the Dehonian identity means creating conditions for them to have a profound experience of Christ's love. This can only be done in the intimacy and depth of the heart. If young people are not adequately prepared for what characterizes us in the Church and in the world they cannot become fully Dehonian.