---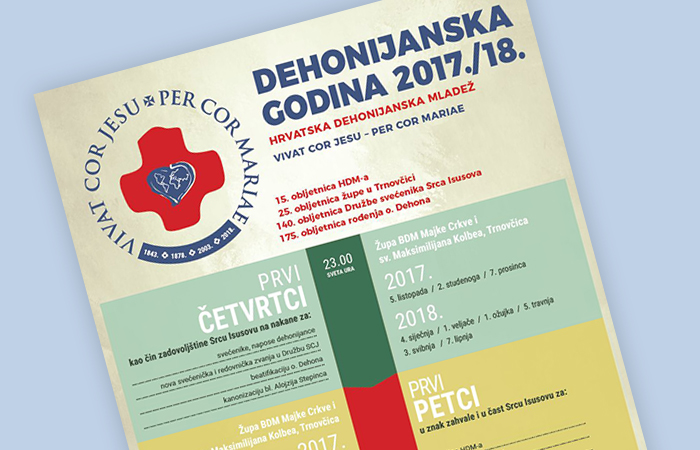 With the feast of St. Faustina Kowalska, apostle of Divine Mercy, on October 5, 2017, the Dehonian Year began with the slogan "Vivat Cor Jesu –– Per Cor Mariae" in the parishes of Zagreb and Kutinska Slantina, where the Dehonians serve. This is the second year of preparation for the great jubilee that will be celebrated in June, 2018, which starts the Dehonian Youth celebration for the 175th anniversary of the birth of Fr. Dehon (1843) and the 140th anniversary of the foundation of the congregation (1878), as well as the 15th anniversary of the foundation of the Dehonian Youth Association and the 25th anniversary of the parish of Trnovcica (1993), where the Dehonian priests in Zabreb minister.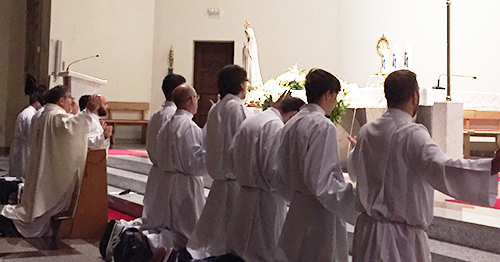 In the two parishes the Dehonian Year will be commemorated on the first Thursday (from October 2017 to June 2018) as a response to the letter of Fr. Heiner Wilmer, superior general, in which he writes: "I invite you all to celebrate more strongly and passionately the first Thursday of the month and to pray on that day for vocations." During the Eucharistic celebration of the Dehonian anniversary in Zagreb, Fr. Wosko called on the faithful, especially the young, to persevere during this prayer journey, and to participate in the Holy Hour every first Thursday of the month from 23:00 to midnight as reparation for the offenses inflicted on the Sacred Heart of Jesus and for the intentions of the Dehonian Fathers, for new priestly and religious vocations, for the congregation, for the beatification of Fr. Dehon and the canonization of Cardinal Alojzije Stepinac. Fr. Wosko also invited the faithful to make the Novena of the first Friday of the month as a sign of gratitude for all the graces that God granted to the Dehonians, to the Dehonian youth and to the parish Trnovcica during these 25 years.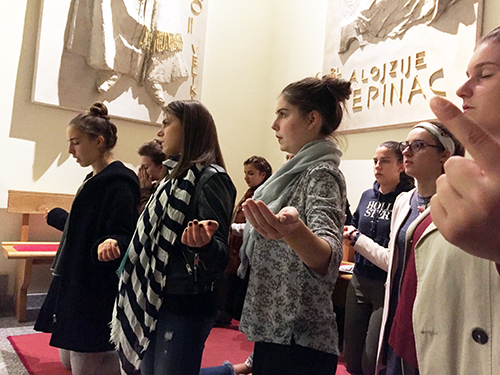 Forty members of the Dehonian youth, with spiritual guidance from Fr. Andrzej Wosko, took part in a spiritual retreat from September 29 to October 1, 2017 to prepare for the inauguration of the Dehonian Day, on the island of Krk, where they received the local bishop, Msgr. Ivica Patanjak.
The Dehonian Year will end with a week of Thanksgiving to the Sacred Heart of Jesus and Mary, the Mother of the Church, from June 1-8, 2018.
Jelena Vukovic