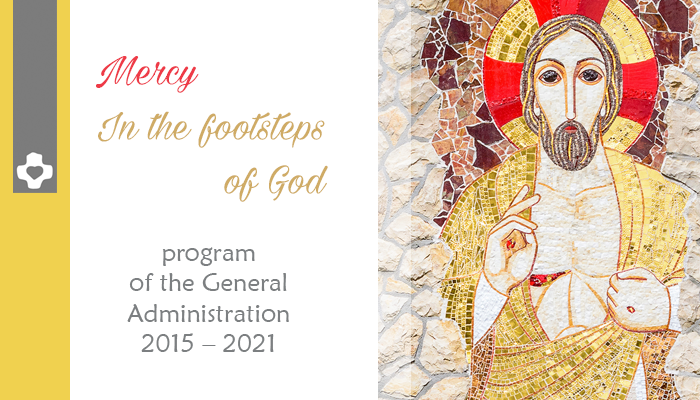 This six-year plan was written with the entire Congregation in mind and not just by the members of the new general council. There have been so many inputs for this road map that has no borders and on which we continue to walk. The proposals from the general chapter, of which everyone had opportunity for input, as well as those from various commissions, were pulled together; we kept in mind the social demands that exist, the need to renew, and finally the possibilities that are ours.
If new needs arise that call for a change in direction, we shall be at your disposition to welcome what you have to offer.
Our plan is ambitious because this is the nature of the Christian vocation. During this Jubilee Year of Mercy, we ask each member to engage in personal discernment regarding how he might contribute toward the achievement of what we are proposing.
We are realists. Each entity has different needs and resources. No one can do everything.
At the same time, we are optimistic. With the help of God, over the next six years we shall be able to accomplish much by ourselves and great things by working together.
In the Heart of Jesus,
Fr. Heiner Wilmer, SCJ, Superior General  and Council
P. Carlos Enrique Caamaño Martin, SCJ
P. Leopold Mfouakouet, SCJ
P. Paulus Sugino, SCJ
P. Artur Sanecki, SCJ
P. Stephen Huffstetter, SCJ
January 6, 2016