---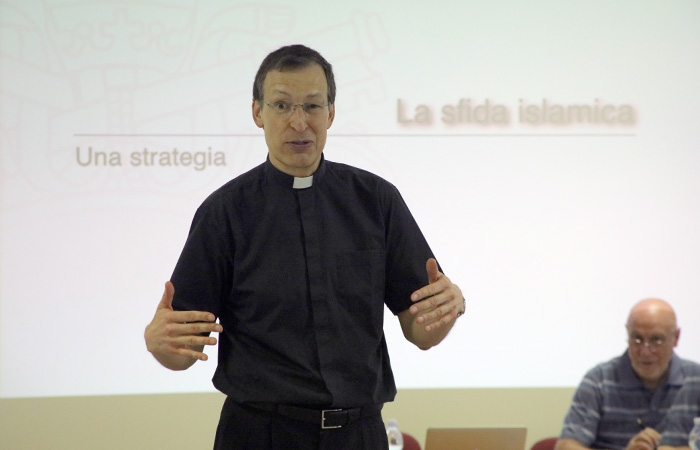 The General Curia and the community of Rome II devoted the morning of May 20 to formation on the realities of the Islamic faith.
The reflection was guided by Fr. Felix Kömer, SJ, a professor at the Gregorian Pontiifical University. He has studied in Munich, London, Bamberg, Freiburg (Switzerland) in theology, philosophy, Islam and Turkology. For several years he lived with the Jesuit community in Ankara (Turkey).
He is one of the most significant experts in the Catholic field in regards to Islam. He has published several texts on the exegesis and hermeneutics of the Koran.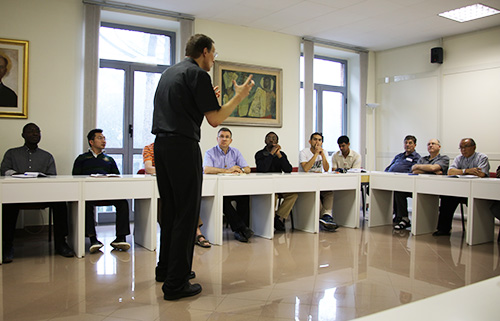 His presentation focused on three areas:
– Experience
– Insight
– Proposals
High attention. Everyone has been able to appreciate the importance of knowledge-based experience to properly address a confrontation. References to theological and content elements have shown the breadth of the worlds. Real study is required so that one does not make superficial assumptions.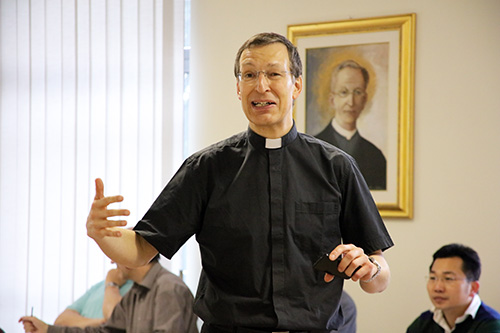 An appropriate comparison asks one to be capable of addressing practical issues, discovering the vision of the other, understanding another's traditions, witnessing Christ and molding the world.
Regarding proposals, the presenter suggested that one should practice interreligious dialogue and create spaces for developing theological knowledge.