---
Pindamonhangaba was the place chosen for the most recent meeting of the Latin American Theological Commission (17-29.01). It is very close to Taubaté (Brazil), a few kilometers from the Shrine of Our Lady of Aparecida. At a retreat house, the members of the Latin American Theological Commission met to evaluate 2017, identify the steps to be taken in 2018, and start planning for 2019. Meeting with the commission was Fr. Artur Sanecki, president of the International Dehonian Theological Commission, and Fr. Leonardo Zampa, who represented the superiors of the entities of Latin America. Both are permanent animators of the commission's work.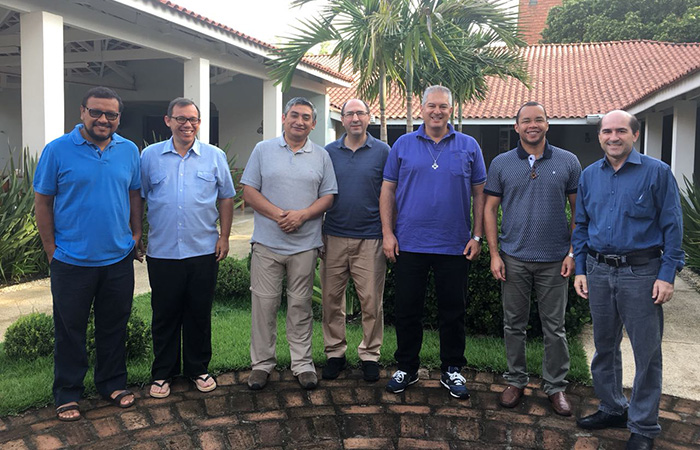 The meeting of the commission did not end on January 29, but continues with a week of Dehonian Studies. This is an initiative of the major superiors of Latin America which they asked the commission to organize. During the week, 30 religious from all the entities present in Latin America will participate.
Everything is prepared and the atmosphere is one that offers a climate where the desire to better know our founder and his charism reigns. We ask everyone to join us in prayer.