---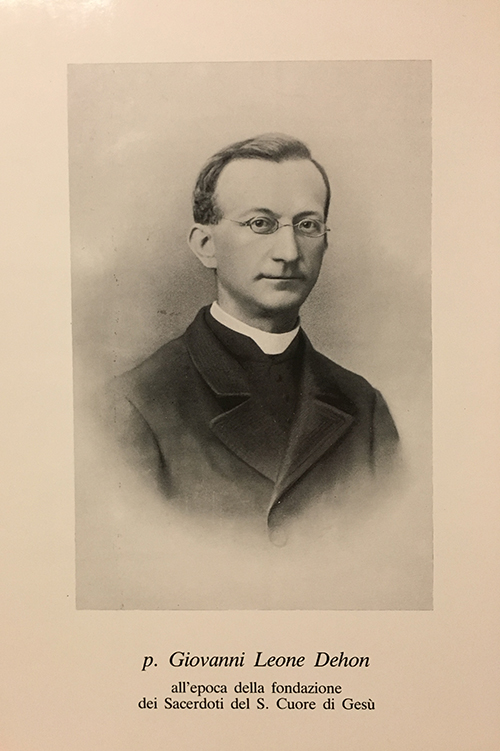 Fr. Leo John Dehon, a priest who worked with young people and others in the parish, felt a call for more in his life to create inner and spiritual tranquility in his soul. He dreamed of religious life. He wrote: "I look toward the religious life which I prefer to the secular life… However, I will enter only when I can leave my works without difficulty and without serious harm to the salvation of souls" (NHV XII, 2-3).
It was on the feast of the Sacred Heart of Jesus, June 28, 1878, that Fr. Dehon went to the church to say in front of the Lord and in front of the Madonna the "ecce venio." Happy, well-prepared spirituality, after the novitiate and after spiritual exercises, in the presence of the Bishop of Saint Quentin, the delegate of the Bishop of Soissons, Mons. Thibaudieur, he made his first vows and thus began the Congregation of the Oblates of the Heart of Jesus who later took on the name Priests of the Sacred Heart of Jesus (Dehonians). The rite was celebrated in the chapel of the College of St. John. Present at the event was Fr. Rasset as the first postulant. About this moment we can read the original text of Fr. Dehon in NHV XII, 100.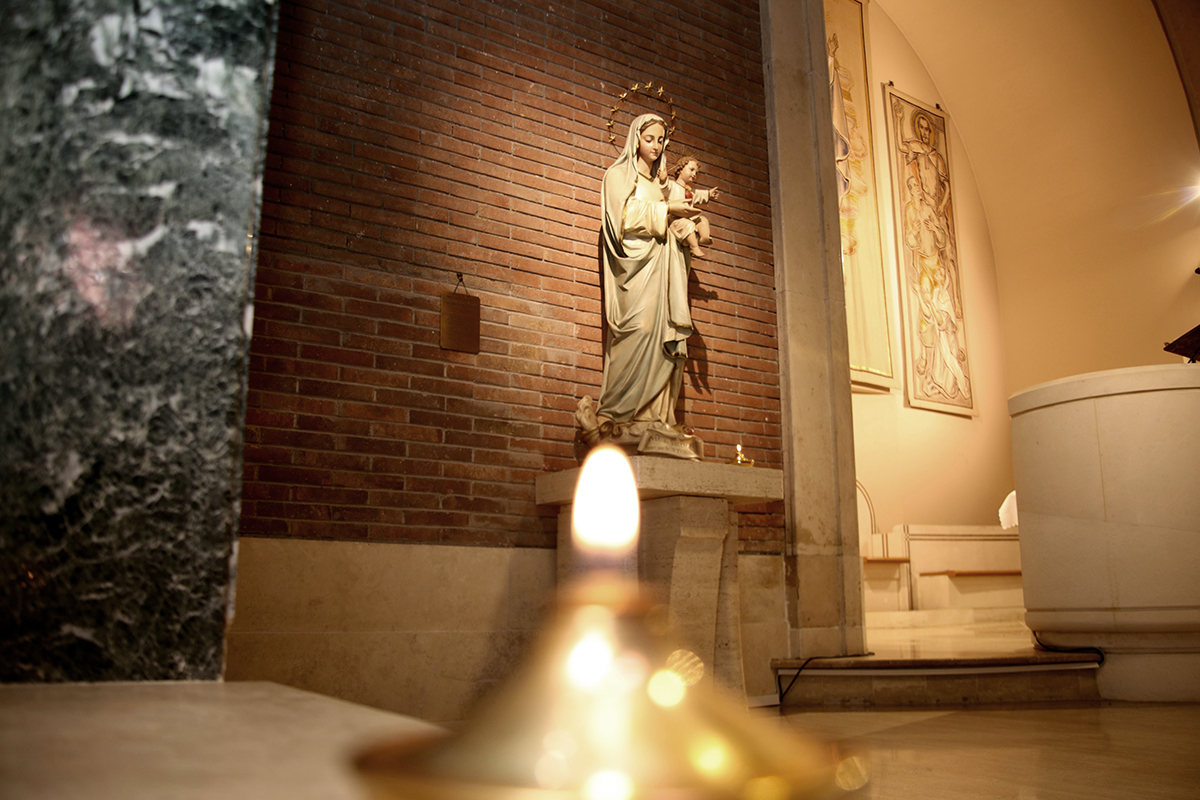 In his journal of his life he wrote: "The providential moment had come for the realization of my vocation. I made a decision on July 27, 1877. I made my first vows on July 28, 1878. But I want to sum up here all the preparation for this vocation and its motives" (NHV XII, 151).
Today the Congregation of the Priests of the Sacred Heart of Jesus (Dehonians) celebrates the 139th anniversary of its founding. And, of course, at the Generalate its members had a wonderful opportunity to remember this event, praying before the statue of Our Lady in front of which Fr. Dehon professed his vows. We thank the Lord for all His graces for the development of the congregation, and above all, for the glory of the Sacred Heart of Jesus.