Search results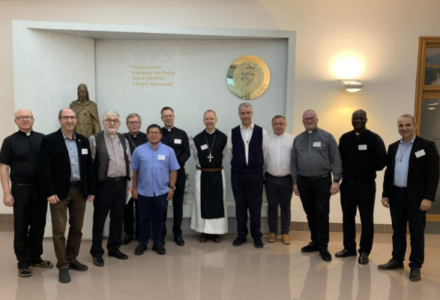 11 November 2022Ângelo José Adão, scj
Meeting between the General Government, the Bishop of Trondheim and the clergy of Trondheim.
11 November 2022
We publish here the letter of invitation that the Bishop of Trondheim Msgr. Erik Varden wrote to the Dehonians. The letter is followed by a report of the bishop's visit to the Dehonians in the Generalate community
13 July 2022Eduardo Nunes Pugliesi, scj
Fr. Eduardo Nunes Pugliesi, SCJ, recounts his experience in the prelature of Trondheim, Norway, in the summer of 2021.