https://www.youtube-nocookie.com/embed/VWFP2ewpvc frameborder=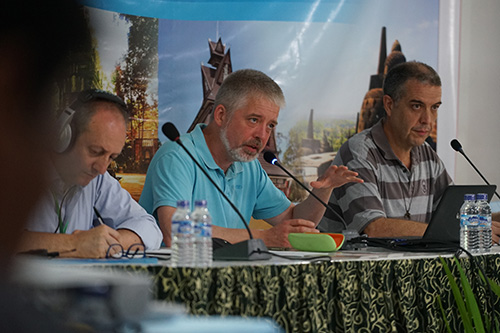 Following a Sunday (July 23) devoted to getting to know both Buddhist and Catholic sites, participants at the International Dehonian Theological Seminar resumed their work.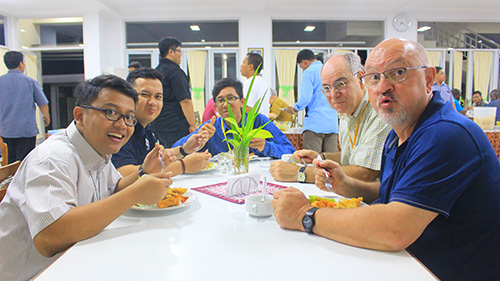 Monday's agenda included time for reviewing the work done in continental commissions prior to the seminar; this work was presented during the previous days. Divided into seven groups participants reflected on two central points: the work done so far and the work to be done in the future.
They included in their discussions the work of Sr. Nicla Spezzati and the presentation from the Centro Studi Dehoniani (Dehon Study Center) given by Fr. Juanjo Arnaiz Ecker, SCJ. As has been previously stated, the CSD retains the charism not as a museum piece to protect but as a laboratory.
With regard to the future, participants were asked to choose one of the devotions mentioned in the commissions' reports, which, according to them, influences and strengthens Dehonian identity. Among the questions suggested in the introduction by Fr. Stefan Tertünte, SCJ, was "How we can continue our way which we're going on?"
Three sessions were devoted to the work of the commissions and the results will be presented on Tuesday, July 25. Work on the fifth day of the seminar was concluded with Mass using cultural elements from Java and Sumatra. The Eucharist was presided over by Fr. Aloysius Yudistiro Adi Fitri, SCJ.