In Yogyakarta, August 16-17, 2017, young Dehonians (scholastics of the Indonesian Province) celebrated Indonesian Independence Day. The theme was "Be Joyful Dehonians in All Seasons". The participants included members of the scholastic house and people in the neighborhood. Games were played in celebration.
On August 16, all the brothers decorated their bicycles. After that, they rode around the neighborhood to share the spirit of Indonesian Independence Day. In the evening, they took time for silence to meditate about the country, all the heroes who died to liberate the Indonesian country. On August 17, there were many games, such as football, volleyball, badminton, chip-eating, sack racing, breaking balloons, marble-carrying and a speech contest. One of the most important things was the flag ceremony to honor all the heroes of Indonesia. The theme remained joyful.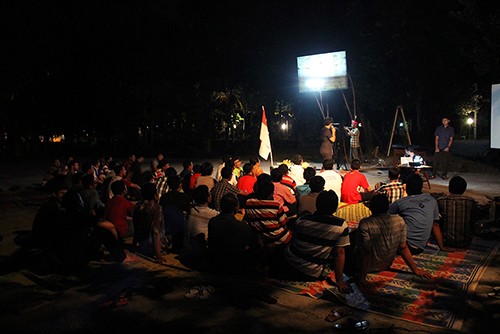 "As Dehonians we are invited to be 100% Dehonians, but also 100% Indonesians", said Fr Sigit at the Mass. He continued, noting that Dehonians come from many countries including Europe, Africa, the Americas and Asia. The important thing that we have to remember is that we are also part of our country. So, it is our responsibility to bring the spirit of our nationality in our heart. It is also part of inculturation, which was reflected on in July.
We can bring our spirit of mission as Dehonians and also our spirit of nationality: 100% Dehonians, also 100% Indonesian. Our presence in Indonesia is a sign that the SCJs are not only a Congregation of itself but also a Congregation which supports the country where it is present.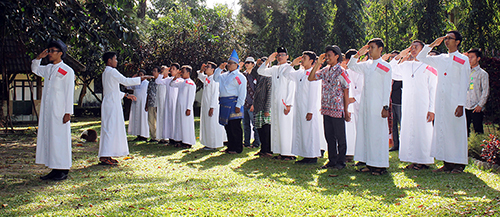 Our presence is not as an alien, but as a friend and good citizen. I think it is also a good way for us to open ourselves to be prophets of love and servants of reconciliation in all the countries where we are present.
We invite you also to say "I am 100% Dehonian, also 100% … (fill it with your own country)."