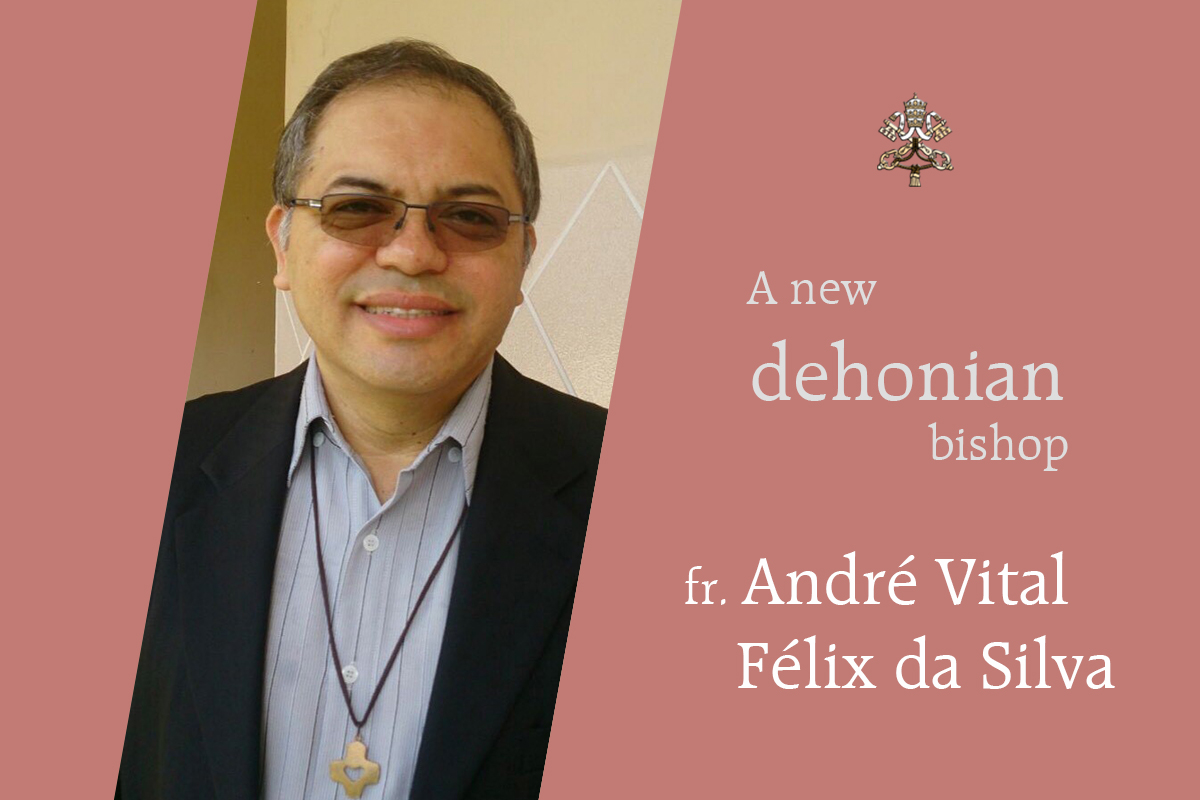 Pope Francis has appointed Rev. Fr. André Vital Félix da Silva, SCJ, a member of the Provincial Council of the Brazil Recife Province (BRE) to become Bishop of the diocese of Limoeiro do Norte (Brazil).
Father André Vital Félix da Silva, SCJ, was born on May 31, 1965 in Recife, State of Pernambuco. He completed his philosophical studies at the Salesian Institute of Philosophy in Recife and his theological studies at the Franciscan Institute of Theology at Olinda. Subsequently, he obtained a licentiate in Biblical Theology at the Pontifical Gregorian University of Rome.
He made his religious profession with the Congregation of the Priests of the Sacred Heart (Dehonians) on 25 February 1986 and was ordained to the priesthood on 2 January 1991.
Since his ordination, he held the following positions: parish vicar, formation, parish administrator, and vice-provincial. He was a member of the Dehonian Theological Commission of Latin America. Currently he is a parish vicar, and a member and secretary of the Provincial Council of the BRE Province.
Rome, 10-05-2017