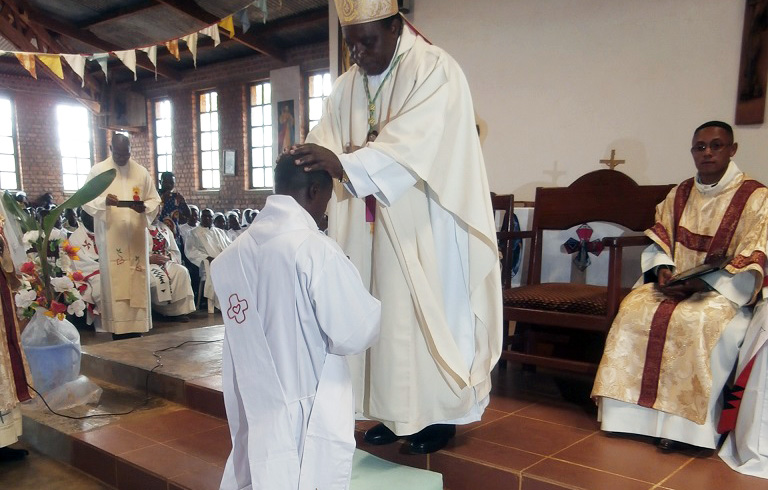 On April 30th the parish of Beato Isidoro Bakanja (Butembo – RDC) hosted the presbyterial ordination of Ushindi Kambale Sahani, SCJ. The celebration was prepared with great care and excitement. The pastor, Fr. Mateus, worked with parishioners to prepare the event and the meal. We give thanks to God for their efforts!
The Mass began at 10:20 a.m. and was presided by S.E. Monsignor Sikuli Paluku, the local ordinary. Over 5,000 people were present. It was an event that no one wanted to miss. Everyone wanted to see with his own eyes, hear with his own ears. Large speakers broadcast the ordination to those who could not fit within the church's walls.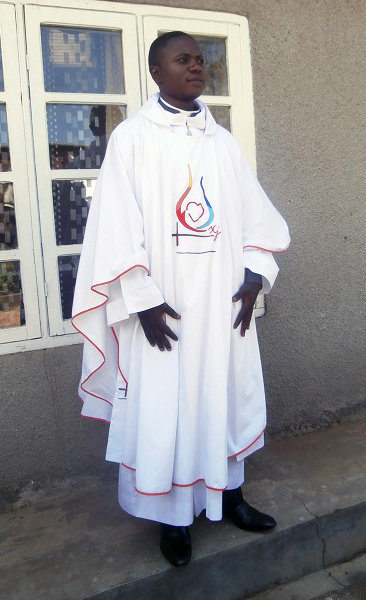 We express our great thanks to the Lord for the gift of this priest. The bishop's message was that we must continue to promote vocations since vocations cannot be programmed with certainty. The celebration ended with a fraternal agape for the parish and for the novitiate. Everything was done well.
On May 1st, our newly ordained priest celebrated his first Mass at the parish of St. Kizito di Bulema. We wish our brother fruitful ministry.