---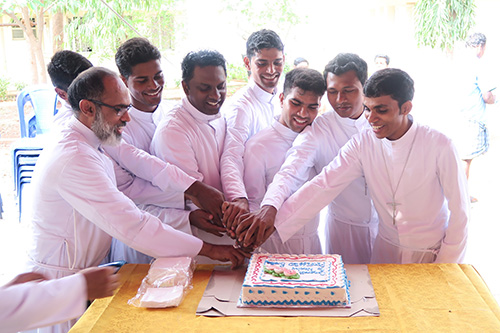 It was a happy day for our Indian District when six novices made their first profession on 1st of May 2017 at the Sacred Heart Ashram in Nambur. The celebration began with Eucharist at 6:00 am; the presider was our District Superior, Fr. Thomas Vinod. After the Eucharist, a new statue, which is a replica of the "Pietà" (Mother Mary cradling Jesus) was blessed.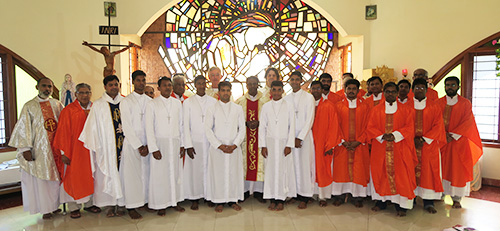 Following the blessing, we moved to the basketball court where the newly professed brothers cut the cake along with their novice master and the district superior. We then had breakfast together.
At the profession were Dehonian fathers, brothers and seminarians, and also priests and sisters from other congregations. We thank the Lord for his blessings and grace on us.