Community house in Vempadu
"Never worry about numbers. Help one person at a time, and always start with the person nearest you"
Mother Teresa
Vempadu is one of our missionary parishes in our Indian district, where we have begun our presence to work for the poor. Our presence in this place is very helpful for the poor people to meet their spiritual and financial needs.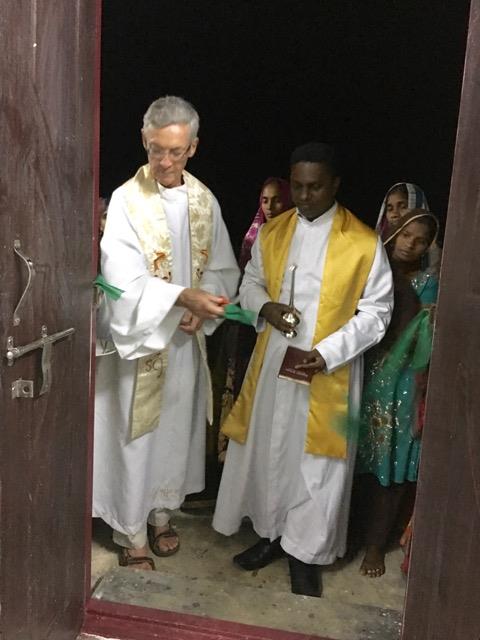 The construction of the community house in Vempadu is almost coming an end and it is expected to be completed by end of this month. Beside this community house we have constructed the tailoring shop for the women. By the grace of God we completed the construction without any impediments.
On 31st of March 2016 we have inaugurated the tailoring centre for the women.
The inauguration took place at 7 pm. Fr. Thomas vinod Chittilapilly said the prayer of blessing and blessed the centre with holy water. The ribbon cutting was done by Fr. Thomas Cassidy as a sign of inaugurating the building. Later Fr. Jojappa Chintaplli gave a brief information to the people regarding the use and the benefits of learning course in the tailoring centre.
People those who were present for the celebration promised us that they will make best use of this centre their well being. They also thanked us for this great work in their place. Let us thank the Lord for this great work in our district also we thank all the benefactors from South Italy.