A large and diverse group of 30 Dehonians from all the Latin American entities gathered in Pindamonhangaba (São Paulo, Brazil) between January 29 and February 2 for the first "Week of Dehonian Studies." The theme was current and relevant: "From leaving the sacristies, to the outgoing church of Pope Francis. The challenges of re-reading the charism in Latin America".

This event is a response from the superiors of Latin American entities to the appeal of the General Government's Program. The superiors asked the BSP and the Dehonian Continental Theological Commission to organize the session. Fr. Ronilton Souza de Araújo, Provincial of BSP, welcomed the participants and underlined the importance of the week: study and direct contact with the writings of Fr. Dehon.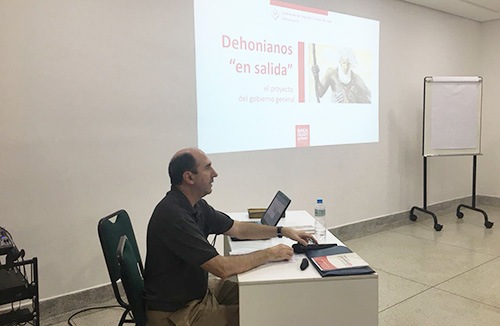 Fr. Artur Sanecki, General Councilor, conveyed to us a message from the General Government, and gave us an extensive overview of the realities and challenges of the Congregation today. He was pleased by the achievement of the Theological Commission of Latin America in the preparation of the meeting. He highlighted the fact that this is the first week of Dehonian Studies in the congregation during this general administration. The structure of the meeting followed the classic scheme used in Latin America: See, Judge and Act. The desire to work together was excellent.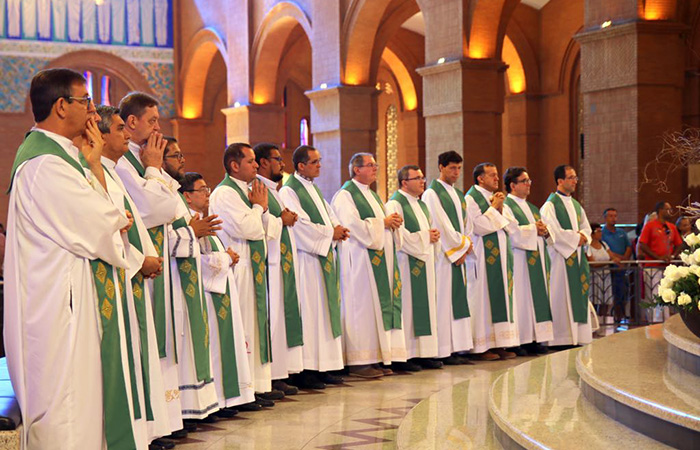 Father Dehon's faith experience was viewed through the study of the Christian Social Handbook and the Christian Social Renewal (Roman Conferences). The event was also an opportunity to share with participants the main experience of the recent Yogyakarta Theological Seminar. At the end of the meeting, perspectives of commitment were identified to help deepen Dehonian studies in Latin America.