---
It was an important day for Dr. David Neuhold, and for the Congregation of the Priests of the Sacred Heart of Jesus (Dehonians): in a crowded hall at the University of Miséricorde de Friborg (Switzerland) on March 23, Dr. Neuhold presented his work entitled "The Church, Money and the Nation. Historical-critical views of Fr. Léon J. Dehon (1843-1925), founder of a modern congregation".
For this project, Dehonians entered new territories. Starting in 2014, for the first time in its history, the congregation financed a historical work of its Founder, researched and written by a non-Dehonian, prepared in accordance with current academic standards of historiography. This included the annual evaluation of the project's progress by professors Franziska Metzger (Lucerne) and Mariano Delgado (Friborg). The Centro Studi Dehoniani (Dehon Study Center), was tasked by the General Government to accompany Neuhold's work. Early on, it was thought that Neuhold was the right person for the task. In fact, Neuhold demonstrated an impressive ability to access sources (Dehonian publications, correspondence, and unpublished works) in a quick, complete and thematic way. Added to this is his expertise in presenting Dehon in light of a variety of thematic and even conflicting contexts. In this way, he opened new perspectives on the Founder of the Dehonians.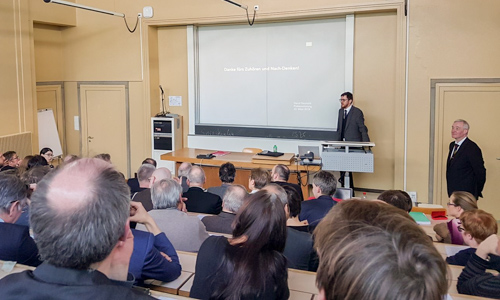 Such an evaluation is also reflected in the examiners' review of his thesis: "Beyond a large collection of primary sources, the work consists of an approach that combines cultural, institutional and devotional historiography perspectives." Overall, it attests to the work of Dr. Neuhold "to contribute significantly to the study of history, devotion and theology between 1800 and 1900, to the deep understanding of the ideas of the modernist crisis, to the difficult relationship between nation and religion in the times of the Dreyfus affair, to the workings of the Congregation for the Doctrine of Faith, to the development of the social doctrine of the Catholic Church and to the spirituality of a modern congregation before the World War of 1914-1918 ". In his study, Neuhold always maintains a critical distance from Dehon, whom he described as a "fascinating, ambivalent and powerful personality".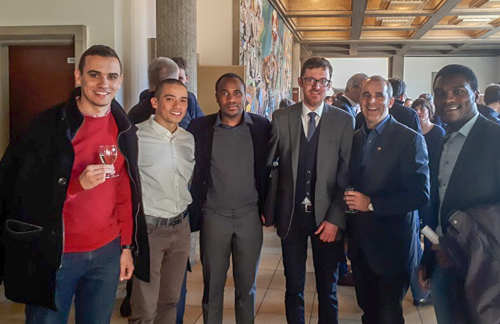 Coordinated by the Centro Studi Dehoniani, an extended version of the university qualification thesis will be the basis for translations in English and Italian; this will begin after October.