On December 27, 2016, the Portuguese Province celebrated its 50th anniversary. The event was held at the seminary of Our Lady of Fatima in Alfragide, Portugal. Noted during the celebration were two other events: the 70-year presence of the Priests of the Sacred Heart in Portugal and 35 years since the first missionaries were sent to Madagascar. Also on the anniversary day two confreres were ordained to the diaconate.

The celebrations began with a short session that took place in the auditorium of the seminary. The Provincial Superior of the Portuguese Province recalled the story of the beginning of the Province, starting with the arrival of the first confreres from Italy, to its becoming an independent entity, and then to the sending of its first missionaries to Africa.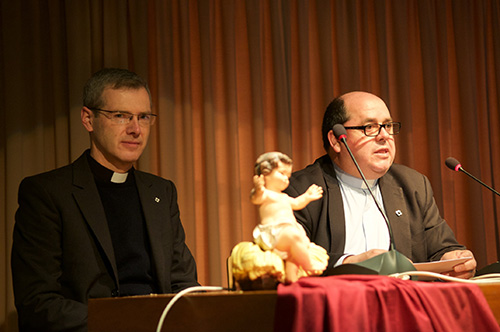 After the presentation the Patriarch of Lisbon, Cardinal Manuel Clemente, presided over a thanksgiving Mass in the chapel. The Mass was concelebrated by three of our Portuguese SCJ Bishops, Father General and the Vicar General, representatives of other SCJ entities, and confreres of the Portuguese Province. Joining them were many visitors, including the family and friends of the new ordained deacons.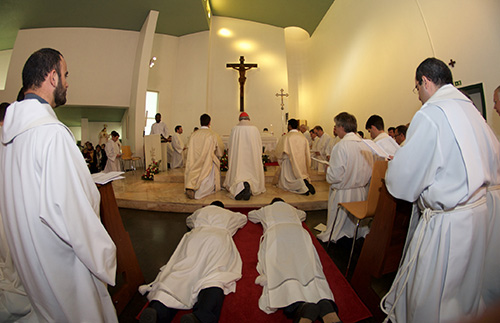 The two confreres ordained to the diaconate were Jorge Couto and Nuno Pacheco. In his homily, Cardinal Manuel Clemente expressed his gratitude for the work of the Priests of the Sacred Heart for the church in Portugal and he encouraged them to grow their ministry in the country. At the end of the celebration, Father General, Heiner Wilmer, SCJ, delivered his speech in Portuguese, which was warmly received by the participants.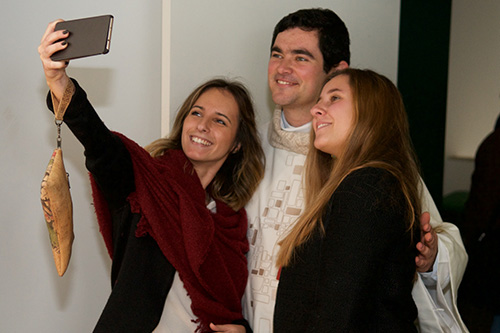 During the meal following the Mass many good memories were recalled and wishes expressed. The oldest members of the Province were honored for their involvement in building the Dehonian community.
At the end, words of gratitude were addressed toward members of the community of the seminary in Alfragide, where the jubilee celebration was held, for their work in preparing the event. This anniversary came to its end but new anniversaries are coming soon: the 100th anniversary of the apparitions in Fatima and the 50th anniversary of the seminary of Our Lady of Fatima.
"Praise the Lord for the abundance of graces we have received in all these years from God through the intercession of Mary," said Fr. Jose Agostinho Sousa SCJ, Provincial Superior.