---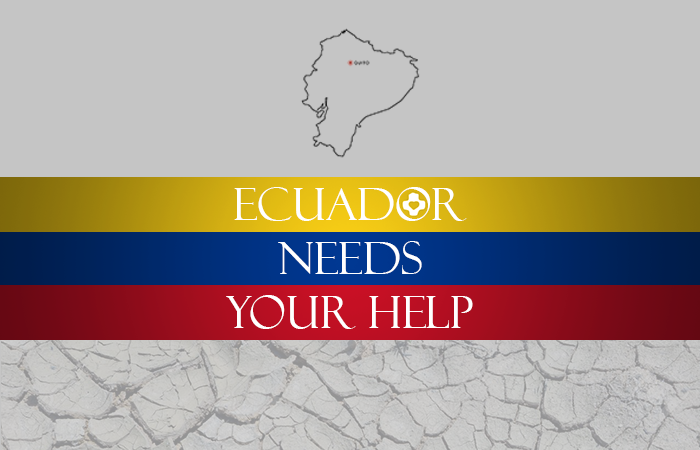 "We're loading trucks with supplies and headed for Pedernales, the worst affected area," said Fr. Pedro in Ecuador. "One can feel the tremors, realizing the devastation at the epicenter of the earthquake. The Church of Quito reacted quickly. The Bishop and the Nuncio went to Pedernales and with the help of the priests arranged to get aid through the streets of the parish; it was collected and put on trucks".
"There are many dead and wounded; as priests we want to be present to give comfort and aid: water, clothing, food, things that people have generously given. We go with the police because people are desperate and they will do desperate things, but we want the aid to get to the most severely affected areas."
Fr. Pedro Jesús Arenas, a dehonan missionary in Quito, thinks that the death toll will rise and could surpass a thousand. "There are areas where even the army cannot get in so there are still people caught in the rubble, the death toll will rise. These are people with first names, last names."
He looks to the future with anxiety. "This is just the tip of the iceberg," said Fr. Pedro, "Everything is in shambles. We will need a lot of help for a long time. We want to scream, and one way to do that is through prayer. Our sweet God is there and that helps."
The General Government is raising funds to help Ecuador. Our houses and facilities have not been damaged but we want to help the families who have been affected.
Some provinces have already sent us funds. We encourage the entire congregation to take part in this effort. Contributions should be sent to the General Treasurer.