---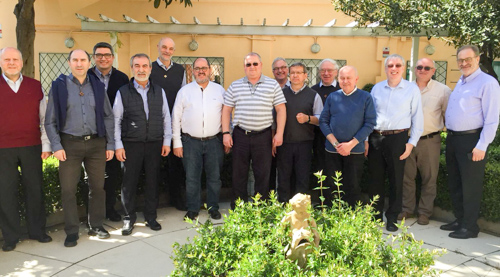 The Provincialate in Madrid hosts the meeting of the European major superiors from April 16-19.
"We are continuing the already well-established collaboration on initial formation on our continent. Among other things, we will try to establish a common novitiate for provinces of the same geographical area", said Fr. Artur Sanecki, SCJ, general councilor responsible for Europe. Furthermore, the question of a European scholastic and an inter-entity experience for Dehonian students remains to be considered. All of this generates the need for an international team of formators.
The meeting participants also face the unexpected and urgent situation in which the congregation finds itself after the episcopal appointment of Fr. Heiner Wilmer. Together, the superiors are planning for their provincial chapters.
There was reflection on the next meeting in Neustadt (Germany) on youth and vocations which is scheduled for autumn. The theme of the conference was chosen in the light of the synod of bishops that will soon begin in Rome.