The canonical visit of the Superior General of the Dehonians to the Polish Province has concluded. From February 16-28, 2018, Fr. Heiner Wilmer, SCJ, visited 15 Dehonian communities in Poland and Slovakia. Summarizing his experience, he said that he found a healthy, diverse reality, with great potential and openness to the mission. The Poles form the largest group of Dehonian missionaries in the Congregation.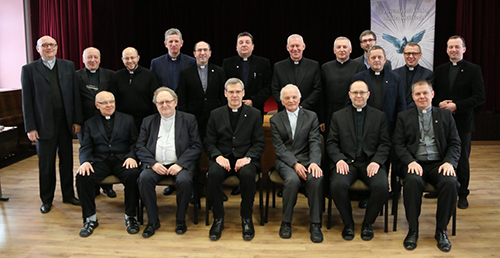 Fr Heiner highlighted with pleasure the excellent organization of initial formation and youth ministry. The province has a variety of pastoral services: parishes, retreats, social works and evangelization, all inspired by the charism of Fr. Dehon. What is most visible is the strong sense of responsibility to the works.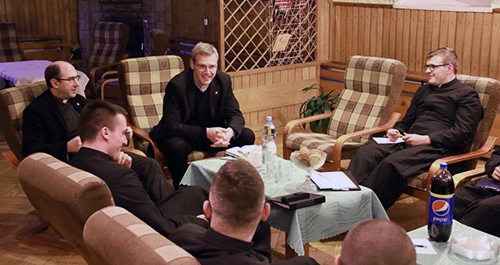 But the province faces a challenge that the Superior General identifies as an even wider openness to the mission and the development of university pastoral care. He greatly appreciated the theme of the provincial conference, which focused on three themes: vocation, consecration and mission.
The canonical visit ended with participation in the meeting of the provincial council, during which there was an opportunity to thank the Polish Province for its fraternal and cordial hospitality.