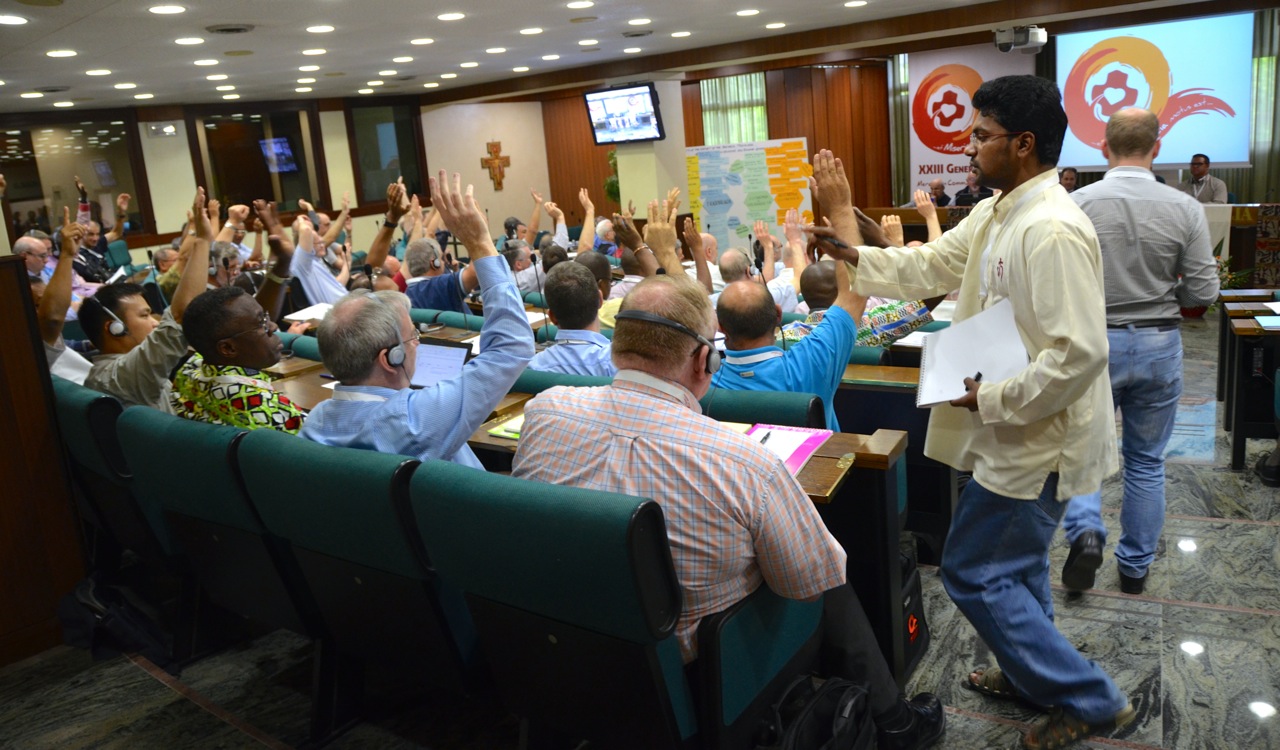 Twice a year the administrations of the US Province and Canadian Region meet to discuss collaborative efforts and shared concerns. Topics related to immigration and internationality have been the primary focus of recent meetings. Both were listed on the agenda of the April 9 gathering held at the US Provincialate in Hales Corners, WI.
However, another topic quickly moved to the forefront of the administrations' shared concerns: just days earlier, Fr. Heiner Wilmer, superior general, was named the next bishop of Hildesheim.
The councils spoke of the impact of the April 6th announcement. Within the next six months a General Chapter will need to be held to elect not just a new superior general, but a whole new administration. And before that is done, each entity will need to have its own chapter so that delegates to the General Chapter can be selected.
This may (or may not!) impact the timing of provincial and regional events in North America, as well as international gatherings, such as the General Conference in the Philippines.
Members of the North American councils discussed a variety of "what ifs" but in the end realized that all they can do for now is wait for further details from the general administration.