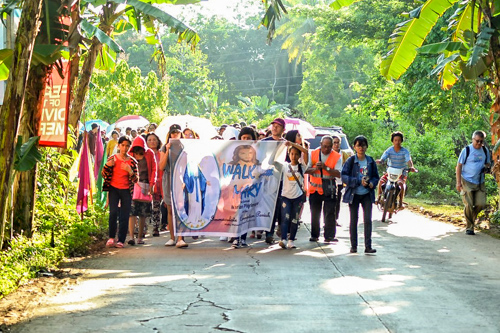 On April 9, 2018, more than 400 parishioners of the Immaculate Conception Parish in Aluba, Cagayan de Oro City made their "Walk with Mary." The walk started at the "Our Lady of Snows" Parish Church in El Salvador City and ended at the Divine Mercy Shrine.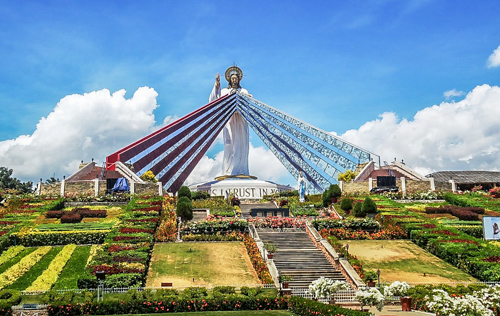 Divine Mercy Shrine is located at the Divine Mercy Hills, PSB-Ulaliman, El Salvador City, Misamis Oriental which is overlooking Macajalar Bay. The shrine has a 50-feet long statue of the Divine Mercy , the biggest statue in Asia.
The pilgrims were accompanied by their parish priest: Fr. Janusz Burzawa, SCJ and the parochial vicar Fr. Niño Etulle, SCJ.
The walk was held a day after the feast of Divine Mercy Sunday and was culminated with the Eucharistic celebration.