Many testimonies, prayers, workshops and concerts took place during the XXIV Dehonian Youth Day in Pliszczyn, Poland. From June 26 through July 1 approximately 500 young people from various Dehonian pastoral activities as well as parishes in Poland came together.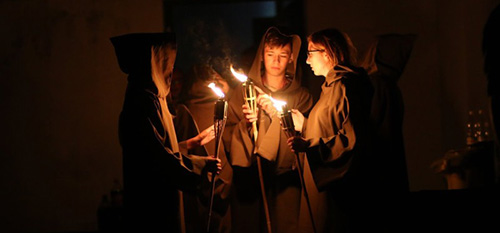 This year's theme was "Infused with the Power of the Holy Spirit;" it focused on deepening the knowledge of the gifts of the Holy Spirit. Young people had the opportunity to meet with many famous Polish people, as well as Dehonian confreres. This time together created opportunities for deep discussions, for confessions and for the strengthening of friendships.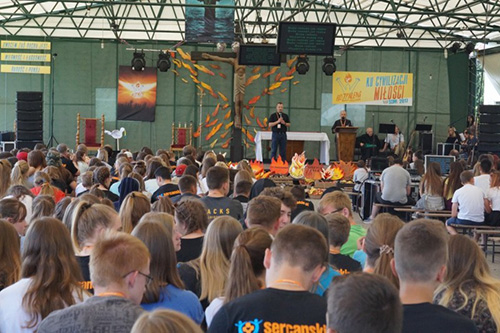 The climate in Pliszczyn created for this annual event is difficult to recreate elsewhere. Staying in tents, eating the famous soups prepared by the people of Pliszczyn, who are always very generous, helps to create a climate of simplicity and brotherhood.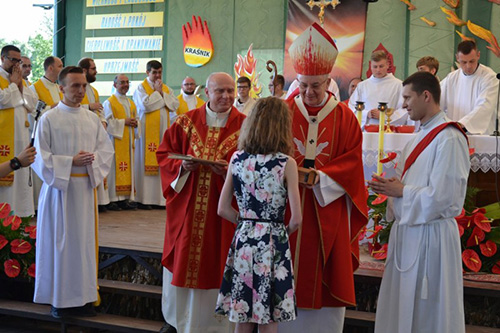 As with other years of the gathering, the Sacrament of Confirmation was celebrated with the youth of the parish in Pliszczyn. Attending were those who joined the Dehonian Youth Movement 20 years ago and who continue to give it life and reach out in pastoral care to the young. The participants of the meeting, together with the residents of Pliszczyn, attended the Exodus 15 concert and shared in a party with dance and games.