---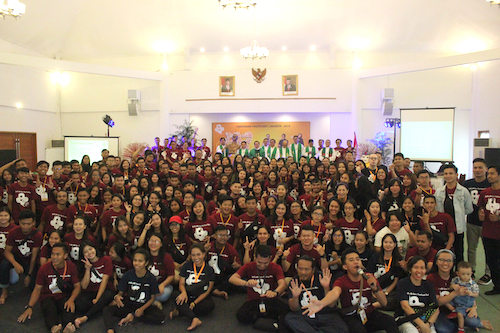 The spirit of hundreds of young people gathered in Wisma Kinasih Hall, Depok, West Java, has enlivened the joy. From 8 to 10 November, 2019, Catholic young people held a assembly. Father Lilo SCJ as chief of the national YDC has initiated this event since a few years ago. In this event, around 300 catholic young people from various places throughout the parish were attended by Dehonian, and also 12 priest, 14 Postulants and some Brothers SCJ. They came from various regions namely from Pangkalan Kerinci, Jambi, Bengkulu, Palembang, Lampung and Jakarta. The assembly opened with the Eucharist, led by Father Paulus Sarmono SCJ.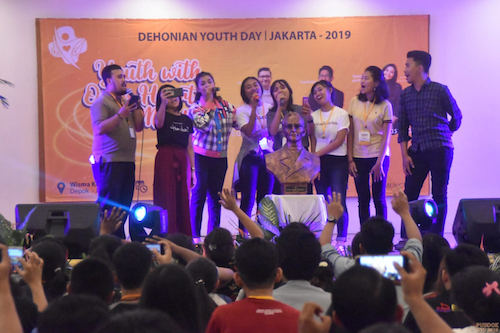 During three days, they doing activities together in the spirit of "youth with open heart and mind". In this assembly they were also provided with many things from various facilitators. Father Edi SCJ who explained the spirit and spirituality of young people based on Christus Vivit's document. Then, there was Mr. Anthony Dio Martin as a motivator who provides many things and motivation for young people to develop themselves in the service of the Church. Also present in this event, Citra Scholastika, a famous artist who shared her experiences and struggles as a young Catholic who works in the entertainment world. They looked very enthusiastic about the meeting because, as always, animate and moving songs and their dynamics were part of the process they really loved. 
In this assembly, youth Dehonian also deepened spirituality of Dehonian through various spiritual programs and also through Dehonian fun games. With this dehonian youth day, the Dehonian hopes that more catholic young people will be willing to give themselves in Church service and want to network to develop their life. Adveniat Regnum Tuum.