---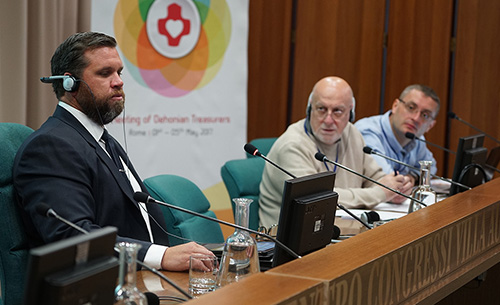 The second day (May 3) of the Treasurers Meeting began with a reflection on the global political and economic situation and how it impacts the financial picture of the Dehonians.
Mr. Garrett Stinson, an advisor to the US Province, opened the session. He spoke about current tensions and how in some countries politics can have a strong influence on the markets and hence the economic situation of our entities.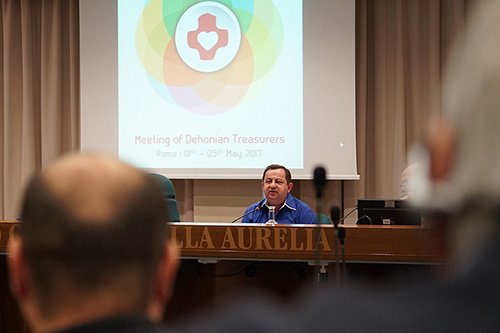 "It would be a serious mistake to look at the economies of our entities outside of our spirituality," said Fr. Lorival João Back, a member of the General Finance Commission. He finds that a wealth that is not lacking in any entity is the charism left by Fr. Dehon. Financial resources have only one primary purpose for us: to serve people and eventually to evangelize. Poverty as a vow makes us free for the world. A good treasurer can be likened to the father of a family who can look to the future without fear of dialogue.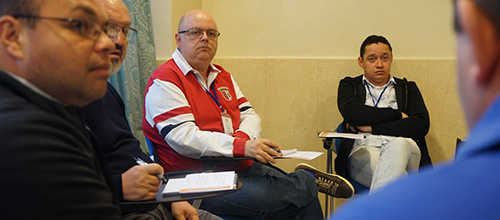 During the workshop the treasurers had a period of time for sharing. They were invited to share their concerns, joys and projects in light of the following questions: 1) What are the biggest problems that you have to deal with, the problems that keep you awake at night? 2) What have been your successes? 3) What did you find most interesting or important from the presentations by the Superior General and the General Treasurer? 4) What would you like to suggest to the General Administration?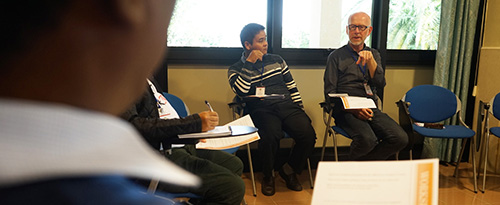 In the afternoon members of the General Finance Commission presented several projects of the congregation. Dn. David Nagel (USA) spoke about St. Joseph's Indian School and its development office which keeps the public informed about the school and other Dehonian activities. Fr. Jesus Valdezate (Spain) explained how the fundraising office of the Spanish Province operates and how the office works with the secretary to communicate with benefactors.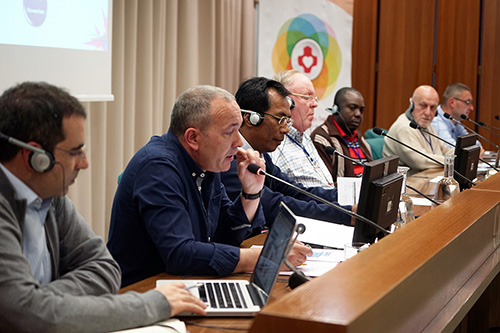 The General Aid Fund was presented by Fr. Alex Sapta. He noted that the fund helps concrete and well-rounded projects. He also presented the project of the Indonesian Province regarding rice cultivation and the production of palm oil.
Fr. Emile focused on the specific theme of helping families of origin. He stressed that it is a gesture not only of justice (because we were raised there) but also a gesture of love and presence.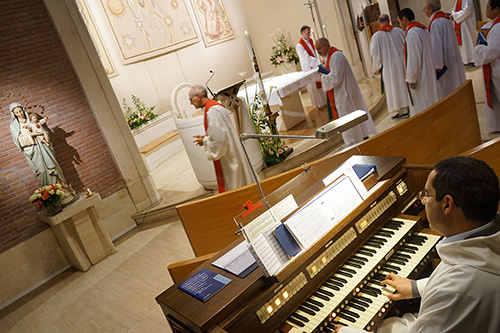 Finally, Fr. Gerd Hemken from Germany presented the province's activities in fundraising in collaboration with one organization. Fr. Renato Zanon (ITS) presented the evolution of the Children's Village in Bologna. He highlighted the fruitful collaboration with lay people in regards to the program. Closing, Fr. José Luis Domínguez González presented the activities that Dehonians perform in Ecuador and the function of the NGO that is promoted and supported by the initiatives of Orbayou.