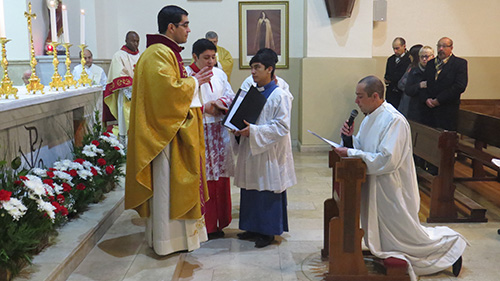 Accompanied by his Brazilian family and his Chilean community, a young Dehonian religious has reaffirmed the challenge and growth in his life of faith.
During an emotional Mass celebrated in the parish of Our Lady of the Rosary of Fatima, Br. Itaianan Bozza Vieira made his permanent profession of the vows of poverty, obedience and chastity, thus confirming his commitment to the Dehonians.
The ceremony took place on Sunday, July 16. The perpetual profession was made before Fr. Johnny Li, provincial superior of the Chilean Province. Also participating was Fr. Adalt Chitolina of the Brazilian Province where Br. Ita began his journey.
Br. Ita was accompanied by his parents, brothers and neighbors who traveled from Brazil to participate in the Eucharist. They were recognized by Fr. Johnny during the Mass; he thanked the family for its devotion and humility in accepting their son's choice. With warm applause the participants expressed their gratitude to God who calls and strengthens the vocation.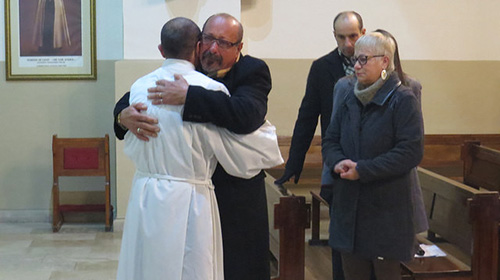 "For me, this is a process of maturation and growth in the religious experience that I have had with the vows of poverty, obedience and chastity, but it is also an experience of faith as a person and as a Christian. It is a demonstration of support of the vital force of a religious vocation," said Br. Itaianan.
See more pictures!