---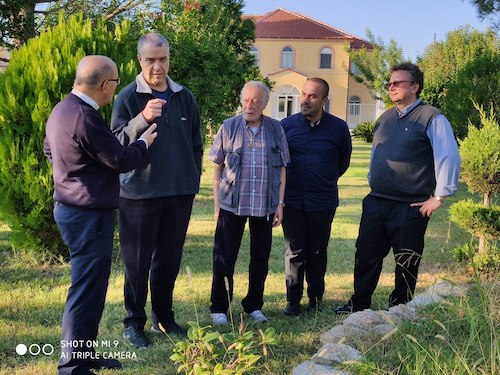 From 25 to 28 October, 2019, Fr. Carlos Luis Suárez Codorniú, superior general, accompanied by the general councilor responsible for the South Italian Province, Fr. Artur Sanecki, made his first visit to the confreres of Albania. Currently, this is a territorial community dependent on the South Italian Province. There are four Dehonians working in this area: three from the South Italian Province and one from the Polish Province.
The Dehonian presence in Albania began in 1991. Our confreres are currently working in two places: Gurez and Boric, in the northern part of the country. Besides parish ministry and catechesis, the Dehonians also work in the social sphere. A good example is the collaboration with a hospital and with a Christian center of social assistance in Lac, near Gurez, as well as service at a clinic located in Borici, which is open to the poor of this area. In both parishes, in collaboration with the Basilian nuns, Dehonians minister to children. In a society marked by a long period of communism and Church persecution, the active presence of our confreres is a clear sign of solidarity and service to the Kingdom in this part of Europe.
The visit was a good opportunity for dialogue with members of the community and to learn about the apostolate and services provided. There was also time for meetings with the bishops of Tirana and Scutari, and a joyful Sunday celebration with the Boric community.