---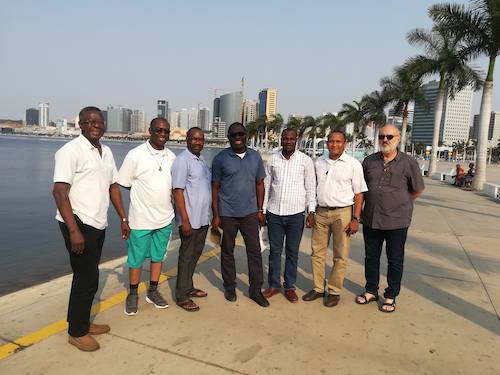 The 3rd Ordinary Conference of the COSENAF (Conference of Superiors of SCJ Entities in Africa) has been realized from 10 to 13 of September 2019 in Viana (Angola). This meeting has had the presence of all the members of COSENAF and of Fr. Léopold Mfouakouet, General Councilor responsible for Africa.
The meeting gave a chance to the superiors of exchanging view around their preoccupations and common perspectives in the way to a harmonization of mission and dehonian life in Africa. It has also been the occasion for sharing the moments of joy that the Lord gave to our entities, to give thanks for them; as well it has been the moment to present to the Lord the difficulties and suffering that paves the paths of mission.
The superiors of the SCJ Entities in Africa have dialogued about dehonian formation, which is a priority. They have also evaluated the advancing of some mission project for new presences in Kenya and Nigeria. In this evaluation they took the step to reaffirm the commitment to continue the projects, on behalf of the congregation, and to decide some dates for the concretization of the projects.
At the end of this meeting, which has given them the chance to touch the reality of the mission in Angola, the members of the COSENAF have encouraged the scj of the District of Angola in their labors, and they said each other a "see you" at the next ordinary Assembly that will be celebrated in September 2020 in Mozambique.