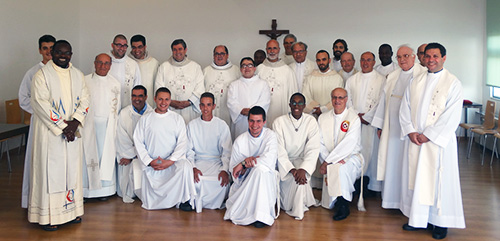 The moments of joy, of happiness, you know… they are difficult to keep in, all by themselves, and you want to share them as much as possible with others, with those who are near to us, with our friends and relatives, with all those who love us and whom we love, with whom we share ideas, hopes and journeys.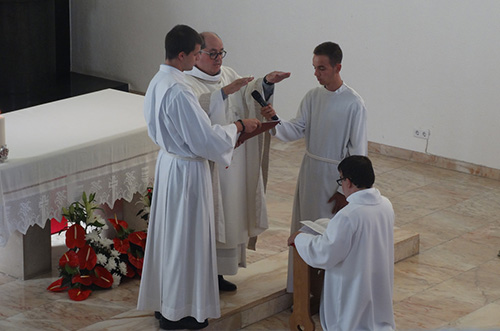 And that's what the Portuguese Province wanted to do on the occasion of the Perpetual Profession of young confrere Tiago Alexandre da Eira Pereira. On September 9 he confirmed his desire to be a part of the Congregation by professing his perpetual vows, following the teaching of our Founder, with the intention of following in his footsteps.
Perpetual Profession is certainly not just a point of arrival in formation, following first profession. Instead, it is a stage that must encourage us to continue to follow day by day the ideals and spirit of our Congregation, our spiritual inheritance from Fr. Dehon. Beyond the institutional formative stages, becoming a Dehonian is something that we must continue to learn each day through reflection, maturation and adherence to the project of life that unites us all in the spirit of our Founder.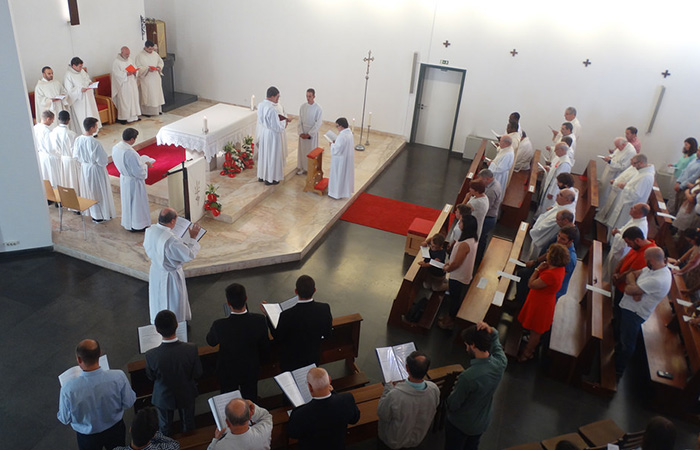 The multitude of people who attended the celebration (confreres of various communities, friends and family) presided over by the Provincial Superior of Portugal and prepared well by the community of the Seminary of Our Lady of Fatima of Alfragide, where it was held, was the most important tangible sign of the spirit of fraternity that must always be a part of us, not just in these special events.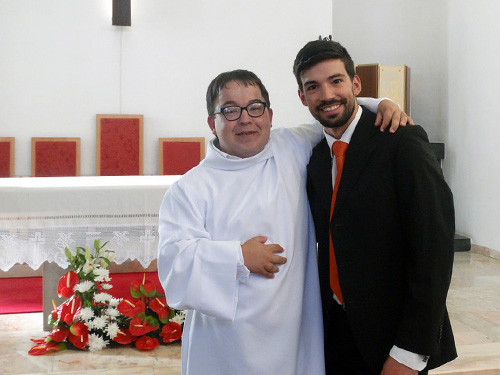 For the Province, for the Congregation, for all those who adhere to the Dehonian ideal, this kind of event is always a special moment of grace and blessing which renews us in our faith by thanking the Lord for the gift of confreres who are eager to join us. The Lord continues to express benevolence to us.
We cannot end without, obviously, thanking our confrere Tiago for the gift of his person in the service of the Congregation and for his willingness and desire to persevere in the Dehonian journey, asking God to bless him and accompany him always in faith and in the joy of being a Dehonian.