---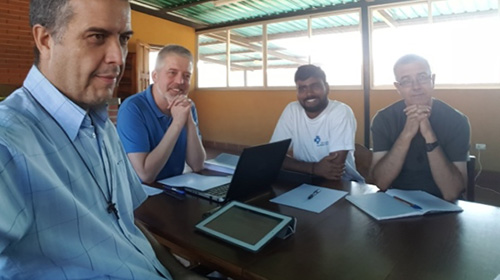 It was an experiment. "Our students want to work directly on the text of Dehon," explained Fr. Carlos Luis Suarez, superior of the formation house in Caracas (Venezuela), in an initial call for collaboration. In fact, few confreres have experience with the writings of the founder; some have resigned themselves to texts that were written more than 100 years before us, set in cultural and historical contexts different than today.
The challenge was to learn about Dehon through his writings –– not only through some nice quotes, but in the full texts. In January, a workshop was held at the international formation house in Caracas, Venezuela.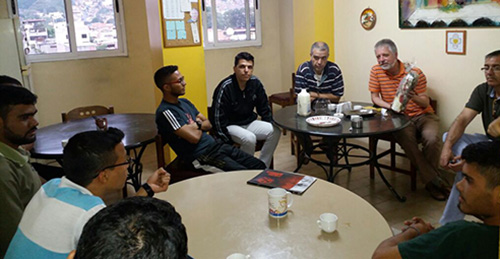 I want to know who you are
The texts chosen were to give a richness of the personality and work of Dehon without claiming to complete a theme: Dehon as an educator, Dehon as a spiritual writer, Dehon in his social and political commitment. The young confreres from Venezuela, Brazil, Argentina and India, along with their formators, worked hard, starting with a report on the work of St. Joseph in 1878 that showed the scope and aspects of Dehon's work in the education of youth. A bit more difficult was the reading of two speeches of Dehon: one on the social action of the priest and the Church and a second on Christian democracy. In this case it would have been useful to have had more contextual information. However, in researching the motivation for social commitment in the text of Dehon, young confreres in formation have unearthed a variety of topics. In some passages it is possible to feel the strong push of Dehon toward social commitment and how it can be a key in understanding social commitment in an evangelical way today.
Experimenting with Dehon
Very different was the approach to the spiritual texts of the "Mysteries of Love" ("Couronnes d'amour"). In this case the approach to the text implied some interpretations and especially, a proposal for individual meditation on a few chapters of "Couronnes d'amour." In this way each confrere could get an idea of how strong Dehon can be as a spiritual master. The workshop highlighted that receiving and actualization of text depends on readers, as well as by the choice of the texts, by reading different approaches to the texts. The young confreres have identified many important elements in these writings of Dehon. An approach to Dehon, yes, but not a hermeneutical study. It is an experiment to be developed.