From February 13-18, 2022, the IX General Conference was celebrated in Rome. we asked some participants to send us their reaction.
---
Cette Assemblée, comme la Conférence générale qui l'a précédée (13-18/2/2022), était très bien conçue (Eucharistie, réflexion biblique, discussion en plénière de thématiques dehoniennes, groupes continentaux avec respectivement le Procurateur, le Postulateur, le Secrétaire général et l'Économe général, adoration et vêpres).
Les thématiques proposées successivement par le P. Général et ses Conseillers étaient tout à fait importantes et intéressantes pour des supérieurs d'entité: notre Règle de vie, identité dehonienne et leadership, lettre programmatique 2018-2024, synodalté, internationalité, scolasticats internationaux, mission, chapitre général.
J'ai particulièrement apprécié les longs temps de discussion libre en plénière qui suivaient la présentation de chaque thème. Ils ont permis de découvrir la riche diversité de notre Congrégation et l'expérience des autres supérieurs d'entité.
Ce fut une belle expérience de fraternité et de solidarité entre dehoniens.
Joseph Famerée, scj
Provincial EUF
---
What did I impress and get from the meeting of the superiors? 
It was a joy for me and the ICA community to be invited to be a part of this meeting. During the meeting, every day I always update the results of the meeting with all important information to all ICA members, and they are very enthusiastic in responding and feel an important part of the congregation. I myself consider the meeting very valuable for the continuity of the congregation. Through this meeting, we are truly in the dynamics of being together and walking together, seeing ourselves with all our concerns, limitations, and obstacles, but also being able to see the hope, the common spirit, and the strong intention to synergize and be faithful to our ultimate superior, who calls us, that is our Lord Jesus Christ.  There is a lot of information and mutual evaluation materials, but for those of us in the mission ground, the most touching points are of course those related to mission activities, community life, and social work (also related to the General Conference). Thank you, God blesses us for having to "continue the work that Fr. Dehon inherited" in fidelity to awareness on "his way is our way."
Augustinus Guntoro
Superiore ICA (International Comunity Asia)
---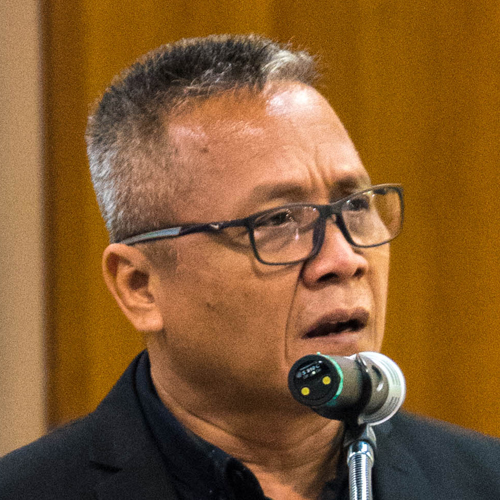 We have been through, surviving with the spirit of synodality in our different entities. Worries and fears, doubts and uncertainties, differences and struggles have become parts of long journey in mission as Dehonians.  And here now comes the internationality. It might be true that not everything is clear in the beginning. Similar challenges might be blocking our way. However we as disciples are reminded to see and go beyond with hope and optimism. As far as we follow the footsteps our our Master we will be fine.
His way is our way!
Lukas Hadi Siswo Sasmito 
Superior Provincial PHI
---
Dehonians with open heart and mind! During the superiors meeting I was impressed by the topic of internationality. We are from different countries, cultures and languages but as Dehonians belong to one and the same family. We have our common goal and spirituality which unites us together as the children of Fr. Dehon. Our spirit of internationality is being renewed and strengthened by our gathering and mutual sharing during our meeting. We acknowledge our internationality has been rooted in our right mind as Dehonians who just live and offer himself fully for the need of the Congregation. We strengthen our relationship with each and every entity through our constant communication and dialogue. Praying for each other is an important aspect to deepen our respect and attentiveness.
We are encouraged to support Dehonian style of formation and mission in all the entities. International collaboration in all the entities will enrich our life and charism. Having a Dehonian missionary spirit will make us possible everything in our entities. Forming our own candidates with the spirit of Dehonian mission will always help them to be open to the need of the Congregation and of the Church. We need to have the courage and enthusiasm to take up new and challenging missions in the Church. We need to be aware that people are in need us. our presence, support and prayer will help others to have better and blessed life.The more we live in the spirit of Fr. Dehon and his Charism the more we become Dehonian. Walking close to the spirituality of the Sacred heart we each one become more open to seek God's reign in the souls and society.
Fr. Rinu SCJ
Superior Distrikt IND
---
Ich bin so dankbar für die Vorbereitung und Durchführung dieses Treffes. Die soziale Verpflichtung der Herz-Jesu Priester: Vorträge, persönliche Zeugnisse, kurz-Filme usw.
Mich erfreut, dass wir hiermit das zentrale Anliegen unseres Stifters, P. Leo Dehon aufgegriffen haben, das ist die Wurzel der SCJ.
Es ist erstaunlich und erfreulich, wie engagiert die Herz-Jesu Priester sich weltweit einsetzen in Philippinen (mißbrauchte Mädchen) USA (Elend in Missisipi), Kongo (Kinderarbeit), Indonesien (Migranten) usw.
Das Thema hat mich richtig berührt und erfreut.
Wir bemühen uns um die Würde jeder einzelnen Peron.
Ich lebe zusammen weltweit mit so vielen, engagierten Mitbrüdern. Eine Freude
P. Heinz Lau
Provinzoberer GER
---
Due settimane a Roma! In tanti mi hanno detto: che fortuna! Chissà che bei giri farai. E in verità ho fatto proprio dei bei giri. Ma non come gli amici pensavano: niente turismo.
Piuttosto dei giri in giro per il mondo. Questa é la prima sensazione che ho avuto nella condivisione che abbiamo fatto tra tutti i Superiori delle Entità con le quali ci siamo trovati a dialogare e condividere molti aspetti della nostra vita. Abbiamo provato cosa significa essere parte di una congregazione che ha nella diversità dei luoghi che ci accolgono una ricchezza grande e profonda.
Abbiamo vissuto insieme due eventi importanti.
Prima di tutto la Conferenza Generale: un bel momento in cui abbiamo preso coscienza di quanto bella sia l'eredità ricevuta da p. Dehon per quanto riguarda l'impegno sociale. E di come questo impegno sia radicato nella nostra dimensione spirituale di "riparatori". E siamo usciti da questo evento con la convinzione che siamo chiamati ad approfondire questo aspetto del nostro servizio alla chiesa e al mondo.
E poi l'Incontro dei Superiori in cui abbiamo visto i vari cammini che le nostre Entità percorrono, nel campo della formazione, della missione, della condivisione di persone e risorse.
Ancora una volta esco da questi incontri grato al Signore per il dono che mi ha fatto di essere parte di questa bella e grande famiglia della Congregazione nella quale ci vogliamo bene e rispettiamo i cammini diversi che tracciamo nei paesi in cui siamo chiamati tutti ad essere fedeli al nostro carisma di profeti dell'amore.
Che P. Dehon ci accompagni nel nostro sogno e vocazione di servire l'umanità del nostro tempo.
Alessandro Capoferri
Superiore Provinciale MOZ
---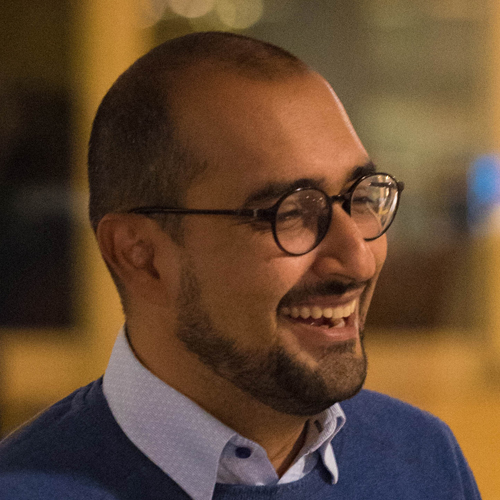 Una líneas de lo vivido esta semana del 21 al 24 de febrero en el encuentro de superiores de las entidades de nuestra congregación, en la que se ha querido resaltar de manera especial los 40 años de nuestra actual regla de vida.
Esta experiencia de encontrarnos, para mí ha sido de mucha alegría, reflexionar juntos sobre el caminar actual de nuestra congregación y ver los desafíos planteados me hace vivir ilusión el servicio que se nos ha confiado a cada uno de los que hemos participado del encuentro. Es un momento que motiva a seguir trabajando por el Reino del Corazón de Jesús. A su vez me ha hecho pensar mucho el modo cómo hacer concreto en mi entidad de la región de Venezuela todo lo que necesitamos seguir mejorando en el caminar juntos como congregación y como Iglesia. Me ha gustado mucho pensar la congregación como una organización viva, que siempre está en movimiento y en cambios, bien sea porque la realidad de hoy lo exige pero también porque queremos poner nuestro empeño para que todo vaya en buen camino y ese camino que sea el mismo del Señor. Sin duda es un momento de gracia y de esperanza.
Agradezco a Dios todo lo vivido.
Juan Yepez
Superiore Regione VEN
---
« Une Congrégation qui conserve et renouvelle son identité spirituelle et son engagement sociale. »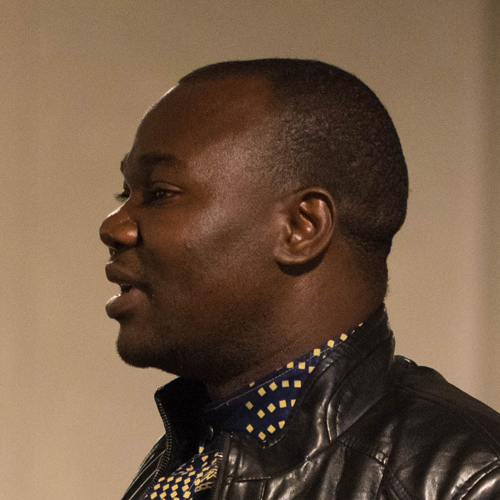 Ces deux semaines de rencontre, de partage et de fraternité pendant la IXe Conférence générale et l'Assemblée des Supérieurs des Entités ont été pour moi un temps de redécouverte de la beauté de notre Charisme dehonien ancré dans l'engagement au service des plus démunis. J'ai été très marqué par l'image d'une Congrégation qui conserve son identité et sa mémoire à travers sa fidélité à l'intuition initiale, tout en s'adaptant aux nombreux défis d'une humanité en continuelle mutation. Une autre image qui m'a le plus touchée était comme un cliché : dans la salle de Congrès, il y avait des Supérieurs des Entités qui ont déjà une longue expérience de vie religieuse et missionnaire, figure d'une transmission courageuse de l'héritage du Cœur de Jésus. Mais aussi, j'ai senti une réelle volonté d'une Congrégation qui se renouvelle à travers la présence des Supérieurs très jeunes et heureux d'apprendre et de porter l'enthousiasme de la consécration. Cette image restera en moi comme un appel à la conservation et au renouvellement d'une si belle et profonde spiritualité dont la mission est l'implantation du Règne de l'amour de Dieu dans les âmes et dans les sociétés. C'est donc une invitation et une exigence à la continuité, dans la dynamique d'une plus grande sensibilité telle que celle qui a animé le Père Dehon pour comprendre les causes de la misère humaine et d'en donner comme réponse la réparation par amour.
P. Bienvenu PIKA WASATO, scj
District de l'Angola
---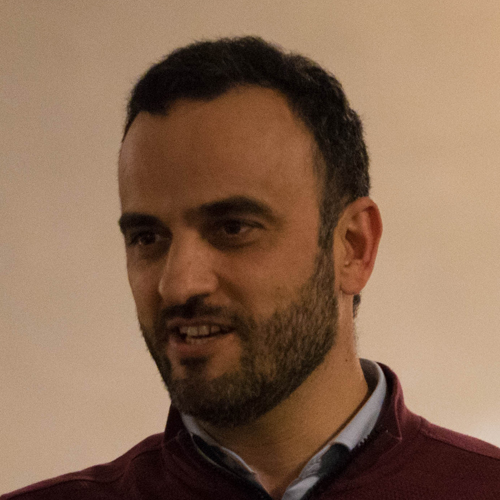 A experiência vivida nestes dias em Roma, foi para mim um importante momento de fraternidade. A fraternidade com os confrades presentes, onde foi possível receber e partilhar experiências e desafios, mas também a fraternidade com os outros confrades que apesar de não terem estado presentes, mostraram-nos as importantes e corajosas respostas sociais e humanitárias que dão pelo mundo fora, inspirados no carisma do Pe. Dehon.
O ritmo diário das atividades que iniciavam e terminavam sempre com um tempo de celebração ou oração, ajudou a compreender que a fé na pessoa de Jesus e no amor profundo do seu coração, é o alicerce inconfundível sobre o qual assenta a nossa vida, a nossa vocação e a nossa missão.
Padre Joao Nelio
Superior Provincial POR
---
A IX Conferência Geral sublinhou a importância e a necessidade de as Entidades da Congregação prosseguirem com seu empenho em Compromissos Sociais, mediante a realização de Ações Reparadoras. E fez isso de modo enfático. Além disso, também primou em fundamentar que, a fonte mais íntima e profunda que inspira e "sustenta" todas as Ações Reparadoras é o Coração de Jesus, conforme a intuição de P. Dehon. A Conferência pôs em linha de sintonia uma das centrais opções de P. Dehon, o repetido apelo do Papa Francisco e a gritante necessidade do nosso tempo: Reparar a relação dos seres humanos com o seu Senhor, Criador e Redentor, com os seus Semelhantes, com a Obra da Criação, que geme e sofre como em dores de parto.
Contudo, há um longo caminho pela frente.
Padre Eli Lobato
Superiore Provinciale BSP
---
Siamo molto riconoscenti per la possibilità di assistere a questo evento congregazionale, di vedere come l'assemblea accoglie il tema proposto, la dimensione sociale del nostro carisma, come i partecipanti si sono coinvolti ascoltando, interrogandosi, facendo emergere aspetti fondamentali, aspetti sfidanti come per esempio la dimensione comunitaria del nostro impegno sociale, e finalmente di progredire con convinzione nella direzione descritta nel messaggio finale.
Non possiamo altro che sottolineare ciò che è stato detto riguardo a p. Dehon: Non si tratta di copiarlo, ma di lasciarsi ispirare da lui.
Amare e riparare, queste due parole che dai tempi di p. Dehon descrivono il carattere proprio della nostra Congregazione e di conseguenza dei suoi membri, queste due parole in qualche modo, hanno costituito in buona parte della Conferenza il filo conduttore di ciò che si ha visto, sentito, discusso.
Si è parlato molto di collaborazione in questi giorni. Una delle grandi capacità di p. Dehon era questo: creare reti nuove e mettersi in gioco in reti già esistenti.
Dentro il discorso sulla collaborazione emerge anche la necessità di un chiarimento. Molto si ha parlato dei laici in questi giorni – che però non erano presenti. Si ha parlato di laici  come protagonisti in opere sociali nostre. Ma manca ancora una comprensione condivisa di cosa intendiamo con laici.
E certo non dimenticheremo l'aggiunta al vocabolario dehoniano con l'espressione del Blancalismo… Questa espressione prende l'origine dal p. Blancal e da alcuni confratelli che si opponevano fortemente all'orientamento apostolico sociale o societale di p. Dehon. Rappresentano una tendenza che perdura fino ad oggi: Integrare nella propria identità l'amore e la riparazione nella loro declinazione sociale integrale come risposta alla vicinanza, alla sensibilità, alla solidarietà con il ferito e mancante di dignità come lo hanno vissuto Gesù e il suo discepolo Dehon – e molti dehoniani oggi.
 P. Stefan Tertünte scj
Per il Centro Studi Dehoniani